I miss Cherrie! lol… we havent been seeing her for quite sometime already…
I still remember.. one of the siao things cherrie, jen and i did last time…
was to take infra red photos using Albert's cam.
and I made it into a lil comic. For those who has seen this in 2006, can see again… those who didnt, then see now lo. haha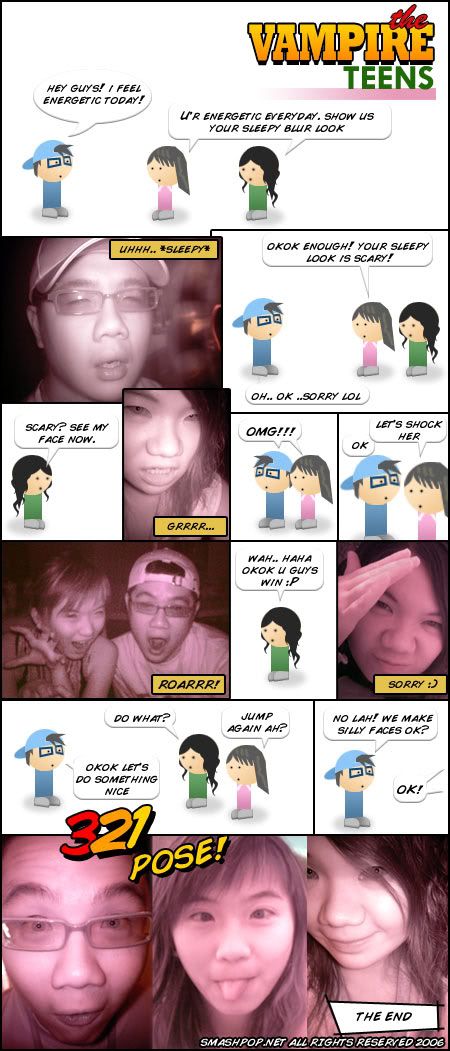 oh wells…. many people been asking me.. "so hows your samsung?" still playing with the new samsung?"
haha my Samsung is still good. Made friends with my N95 d.

What r the features? What so good about this Samsung model?
No need to write cos I found this in Samsung webbie. hahaa
Do you know that you can win RM50.00 food vouchers just by answering 5 simple questions?

Just click on this yellow Samsung banner, fill up the survey and that's it! Also, by doing so, you will be able to help me so I can keep the Samsung phone. Help me can? Click click the banner. Thanks.