Last week my boss got himself a new car.. as promised, he has to drive us out for lunch when he got his new toy.. so here we are.. in his car.. on the way to lunch at Midvalley.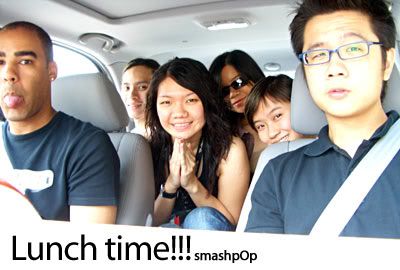 That's Ryan(my boss) driving.. 😛

We decided to eat here… at Little Penang cafe
While waiting for our food to come, .. well.. as usual.. some snapping.. but this time… we used the special feature in Cherrie's camera to clone ourselves. 😛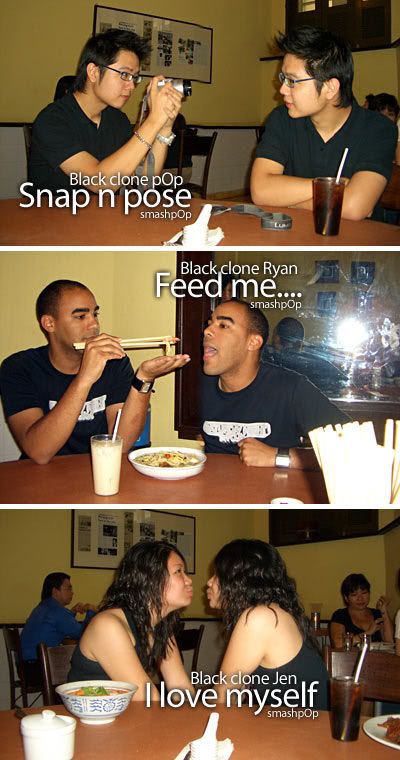 I didnt realise we were all wearing black until few minutes ago when i was editting the pics.. haha
Stuff we ordered were curry mee.. asam laksa.. nasi lemak.. etc etc

The famous curry mee… everytime i come here i'll order this… the curry is damn nice.. about rm7 per bowl.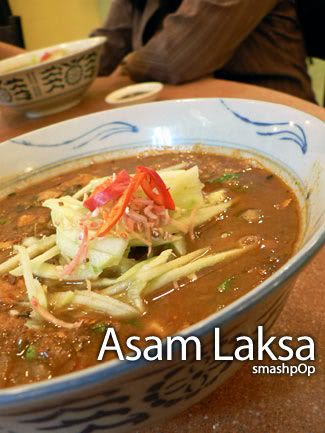 This thing here is the asam laksa.. Nadiah and Cherrie ordered it.. i think.. if i remember correctly. 😛
and Jenifer was wise enough.. to record a short clip of us before the food comes..

Click on play n wait for it to finish loading before u watch yea 😛
Thanks Ryan for the lunch.. ehhe