Last friday(before the gathering) was Jen's last day at Xfresh. So during lunch.. my boss drove us to Manhattan Fish Market at Ampang Park for lunch.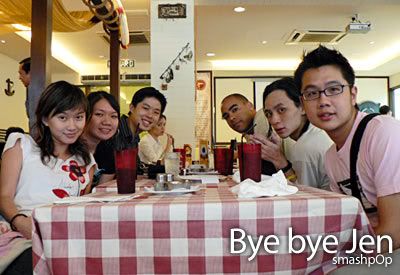 (L-R)Cherrie, Jen, William, Ryan, Albert, ME!!!
The stuff we ordered were: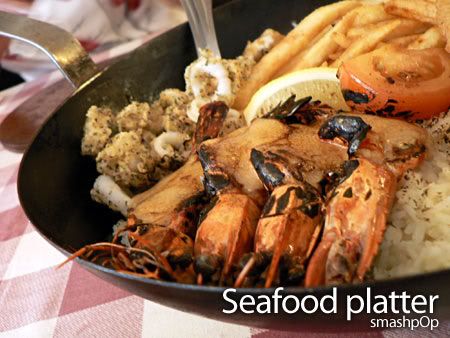 Cherrie, Jen and I shared this seafood platter for two.


William ordered the King Salmon thingy.. Ryan n Albert had the grilled dory.. they were all lunch sets.. priced from rm16.90 to rm26.00


More seafood platter pics. It was rm42+ for this thing. I think its quite worth.. since it was shared by the 3 of us.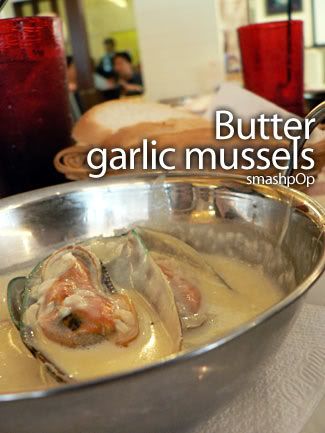 This is one of the best dish that i will never miss whenever im at MFM. The heavenly butter garlic mussels. RM13.90.
FANTASTICO!!!
oh anyway.. we r sad.. Jen no more in the office .. boring.. no more reason to go take silly photos at work.. for now.