Went to McD for lunch just now with Cherrie, Jen, Philip and KS. Philip who was previously an Xfresh crew.. wanted to meet us since we havent met for so long.. and since KS works at the same company as Philip.. so I fetched them both together along with Cherrie n Jen.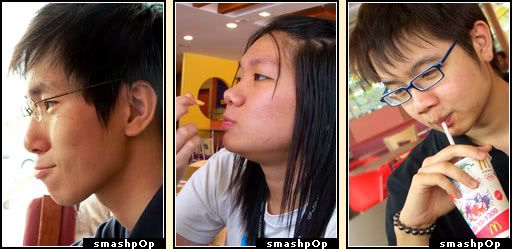 KS, Jen, ME!!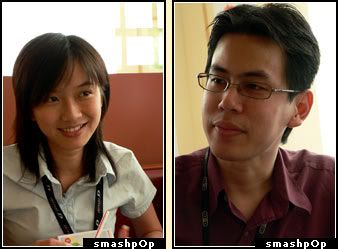 Cherrie, Philip
Well, there have to be some food photos or else it wouldnt be smashpOp.net right.. 😛


Spicy McChicken and Fries.
And here are 2 photos of us taking pictures of the food. -_-"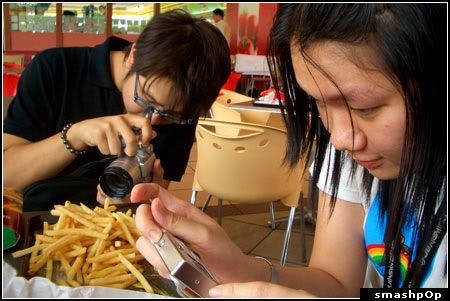 Jen and I

Jen and Cherrie
And when we reach Astro… we took silly picture again -_-