Ill be on tv!!
ahha i volunteered to record a short promo for Mother's Day which will be aired on 3 channels in Astro… which are Wah Lai toi, AEC and Xinghe.
The promo was recorded in cantonese.. so if u see it.. u will see me speaking cantonese.. ahhaa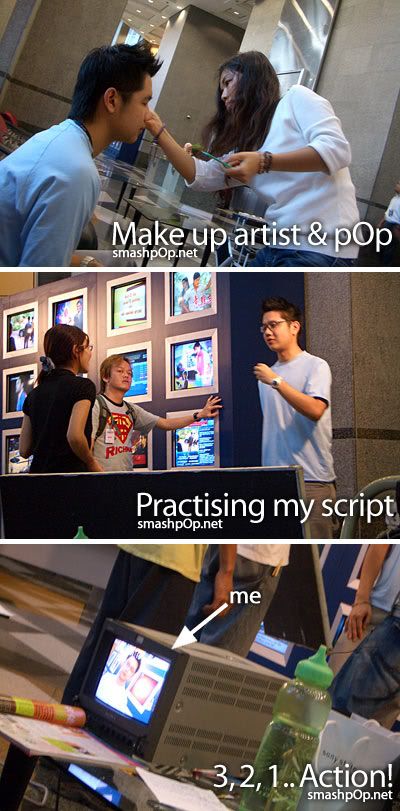 Photos taken by Cherrie.
the promo will be aired starting 10th May. So dont simply simply skip to other channels when its advertisement time.. 😛
cya