Right after dinner at Kimgary, food lover went to find her colleagues at Genki Sushi… and the rest of us met up with KJ the yoyo pro.
Then we went to burger king for dinner(kononnya KJ did not have dinner yet).. and since he had this 10% voucher.. so might as well go and grab some stuff.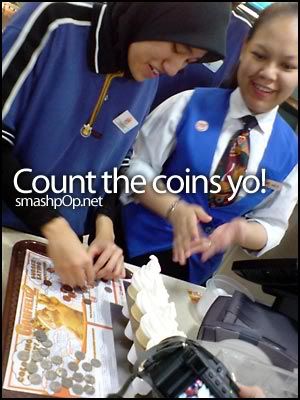 we bought icecreams each.. using all the 1cents, 5cents, 10cents that we had.. lol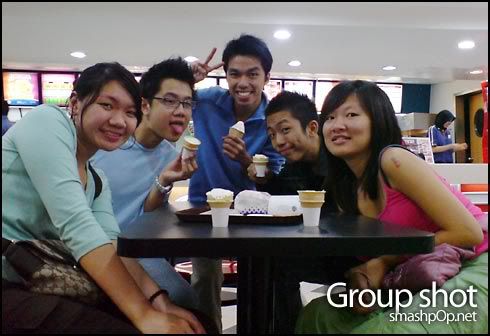 Got ourselves ice creams!!! Happy happy licky licky.. aha
Then we found out KJ got the ultimate Camwhore camera.. lol everyone started to use it to kemwo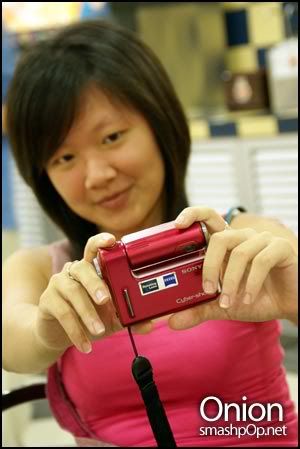 onion the shy gal also kenot tahan.. must kemwo..

this frog loves to act cute.. lol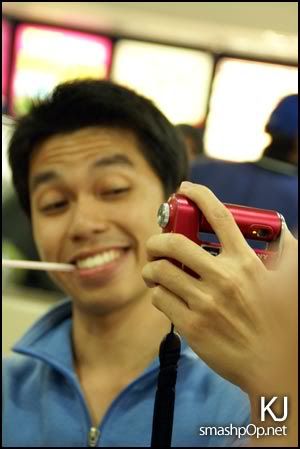 KJ didnt wanna lose out..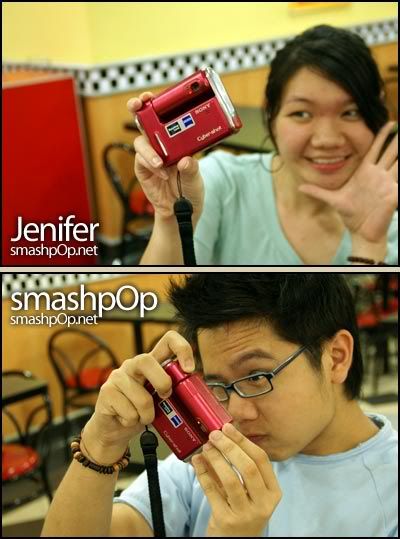 Jen the kemwo queen and pOp the noob. Stared at the camera too close. lol..
til then… Part 3 tomoro!