See the "Colours" picture below? it was taken after we had lunch at Sri Petaling.
Went to this place to meet Minishorts and her colleague for makan makan.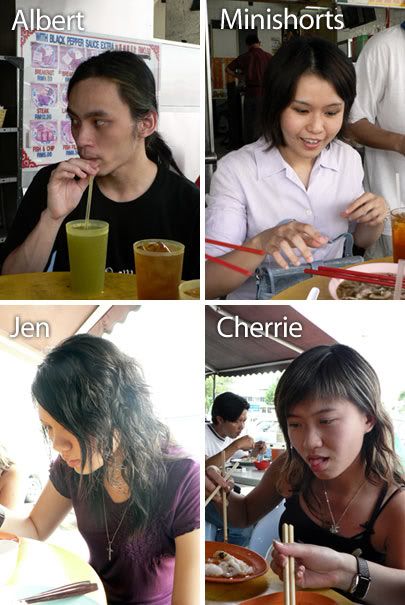 That's Albert looking at something.. Cherrie with her tongue and Jen looking cool 🙂
and dont u like the colour combination we have below? we purposely waited til DJ Rizal was free then we took the photo.. cos we needed someone who was wearing white that day.