i just realised that the photos in my blog are getting bigger and bigger.. hope it doesnt take a long time to load.
ok mother's day was about 10 days ago.
I brought my mum to Impiana KLCC hotel to have hi-tea buffet.

This hotel used to be called 'Holiday Inn on the park'..
First off… I got damn pissed when i got here cos even though I made a reservation 3 days before Mother's day, they gave me a table next to the entrance of the coffee house.. which is under the stairs.. i got damn pissed and argued with the manager. Then after about 15 mintes of waiting and sitting at the bar enjoying free apple juice and crackers.. the manager got us a proper spot in the coffee house.
There were 2 more unhappy incidents happened that day but I dont feel like talking about it.
Here are some pics of the food I had.

vege.. chicken.. prawns.. etc etc.. nothing special

the lamb was good… wanted to have more.. but its unhealthy to have so much lamb(kids at home.. remember this. lol)

Big chunks of beef.. it was good.. but the wedges were better. Crunchy on the outside and soft inside.(better than KFC's potato wedges)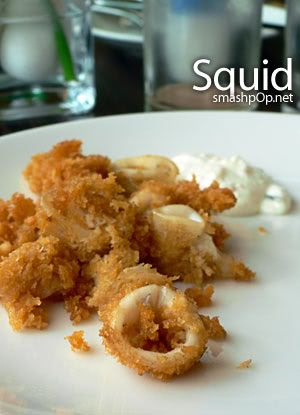 Fried squid… not good. tasteless.

The dessert is ok. I love the chocolate cake.
ok the food may look nice,.. but its a very bad place. Trust me. Dont go.
don't go.
don't go.