2 weeks ago, there was an award show held at Ruums KL.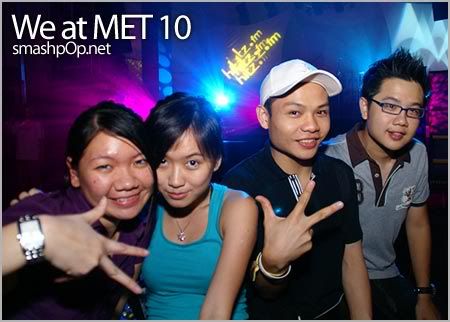 Jen, Cherrie, Ryan and I (thanks ryan's frined who took this photo for us)

These were the singers for the Hellomoto song. Jac was one of them.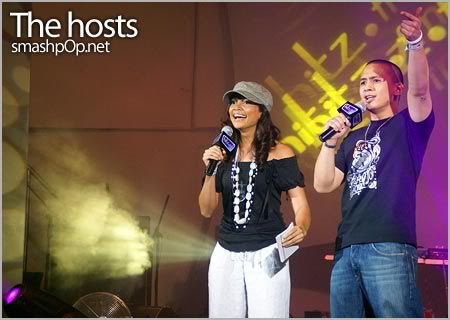 Azura just joined Hitz.fm as a weekend DJ.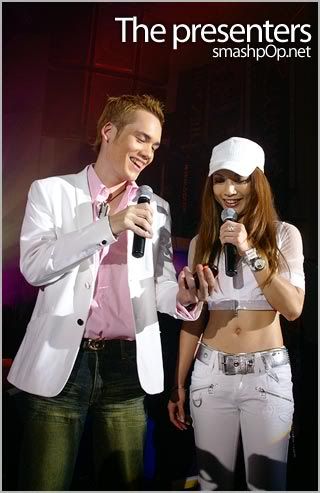 One of the awards was presented by Adam C and Hannah Tan.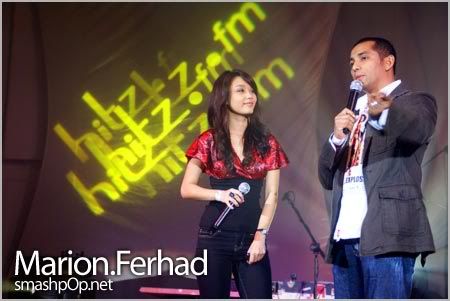 These 2 were the presenters for another award. If i remember correctly, it was the best reporter award.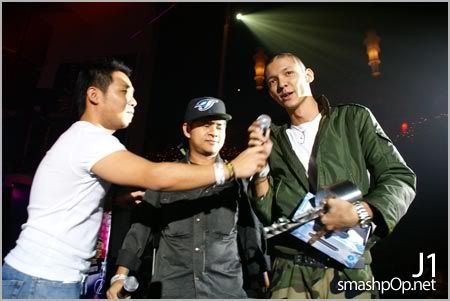 J1 accepting the award for Best Urban.
More hawt pics next!!! 😛