What happened to my Panazonic FZ5? … wat else.. SOLD! haha
what now?
Let's welcome the arrival of my new baby, the Sony Alpha A-100 dSLR.
In my previous post about Sony alpha launch(scroll down to view it), I stated that there were 2 packages.
body + 18-70mm kit lens, or body + 18-70mm kit lens + 75-300mm zoom lens.
well, i didnt get any of them.

instead, I bought the body.. n i seperately bought a 18-200mm lens.
It's sort of like a combination of the kit lens n the zoom lens lah… so its more expensive.
this is a pic of the alpha body + lens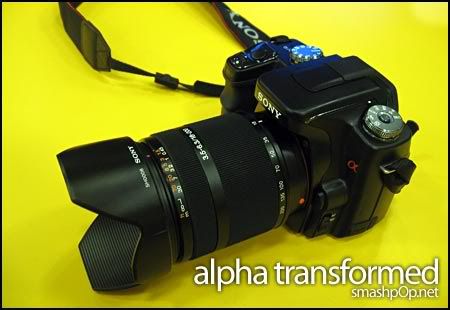 Thanks Albert for taking these pics.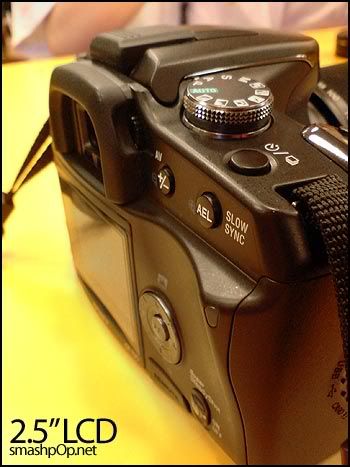 Back view.
I actually have another pic that i took in Sony wings.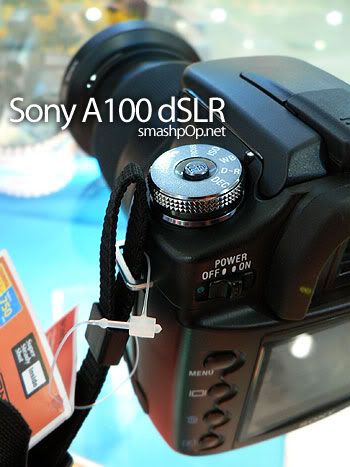 This is the pic that i showed ppl before i buy the alpha.. hehe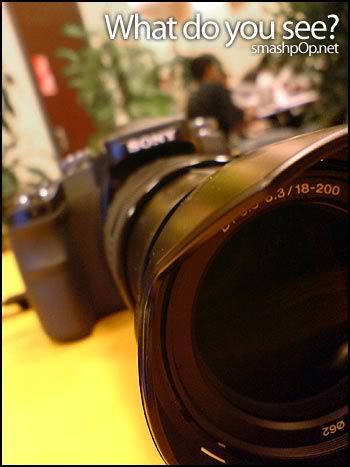 nice view.. lol
So u might wonder how do i hold it to take photos…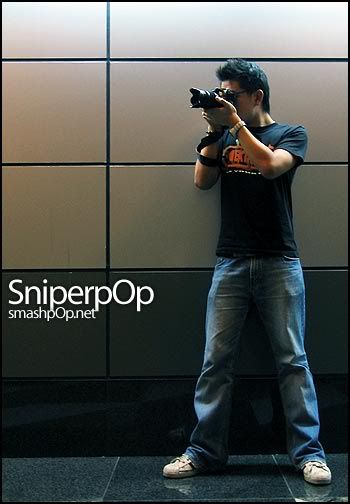 There, thanks Albert again for this pic.

So here u go… the story of me n my alpha. 🙂
*its a KM rebadge. don need to tell me anymore. I know.