ok so i've talked about my phone…. now im gonna talk about my beloved car… my transport to work, to my friends' house, to the shopping malls, to the makan makan place.. and erm.. to everywhere lah!.. lol

Reached office early today but instead of going to the carpark.. i drove to this 'no man land' .. its a big empty space which also acts as the extra car park space..

i like the side view..

i don really like the backlights.. i like big big red lights.. but dono why i buy this gen2 which has small small round round red lights.. lol -_-"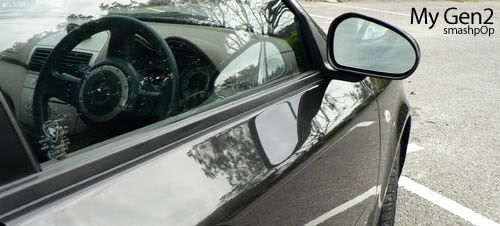 side mirror and a little interior

backlights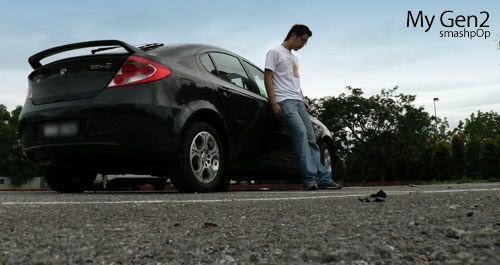 i didnt plan to stand like this in the first place.. but the camera snapped the picture a lil early to i 'tak sempat pose' .. ahahaha paisehnya