The other day, my mum and I went to makan at Nando's.
They had this new promotion going on..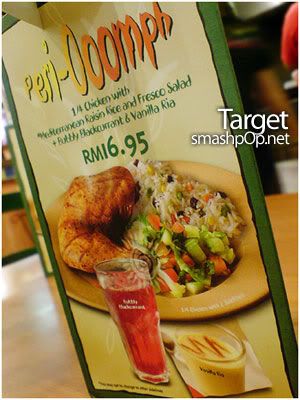 so cheap… so nice.. so i tried. lol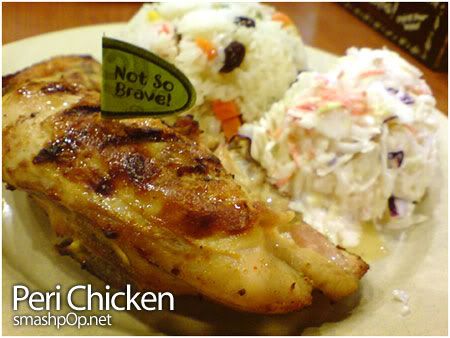 It came with a quarter set meal with 2 sidelines(yes i only like Lemon n Herb.)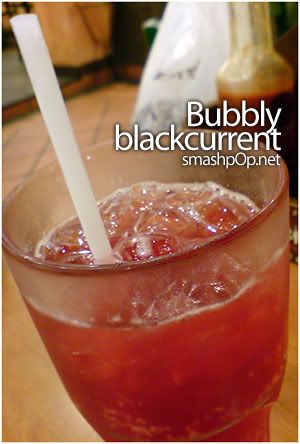 Some blackcurrent juice..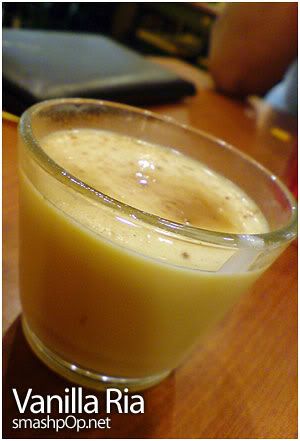 n this small cup of vanilla flavoured steam egg as dessert. 🙂
oh my mum had this.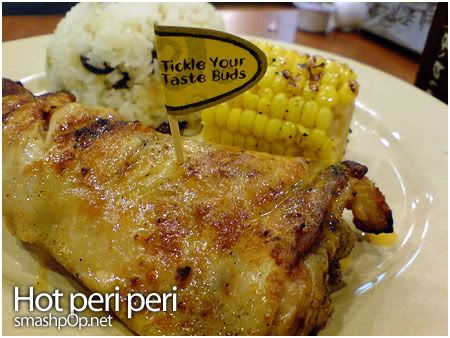 I think its Mild Peri Peri.. not the hot one
The promotion has ended so if u dont see this in Nando's when u go tomorrow, don come n kill me.. heh
anyway. heres a photo i took with Jack in the fishtank.. (Xfresh HQ is called the fishtank cos its surounded with glass walls.. ppl outside can actally see what we r doing in the offic.. i mean.. the fishtank. 🙂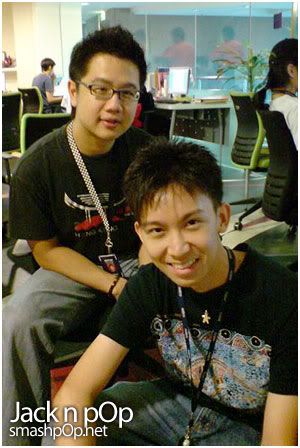 Jack is an intern in the Xfresh Content Team.
ok finish story