When you are bored of eating nasi lemak, or KFC, or fish n chips, why not try some Shanghai Food?
This time smashpOp brings you to the magical land of Shanghai.. where people eat and sleep everyday like everyone else does.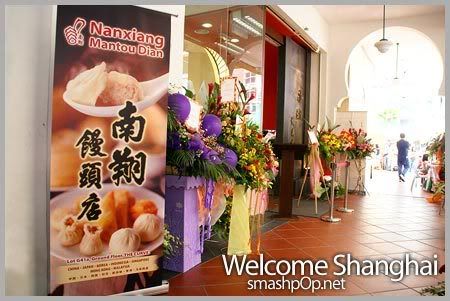 Presenting the restaurant that Shanghai people call home, "Nanxiang Mantou Dian".
These photos were taken on the opening day. That's why you can see frower frower all outside the shop.

Ever wondered how your food is prepared? Here, you can see everything! Get your cameras ready and snap that billion dollar shot when the Cook picks his nose or… erm… anything at all!!
Some of their specialties

I did not try any of these food. I was just the photographer… but I reckon they are good la.. since the cooks are all from Shanghai headquarters.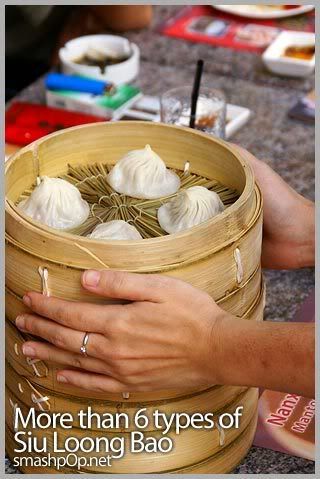 This thing is the best. I got the chance to put 2 of these into my mouth. omg.. the soup splurt all over the moment I bite them.

this one.. no comment. Didnt try. ahah

this dessert must be consumed when its still hot… yummy mummy!!!
Price? dono. I nvr buy any food that day. lol
Location? The Curve. Opposite Italiannies
Non Halal