Last week I went for a movie with 'that fella' and 'koyuuken'. You see these 2 nicknames in my blog quite frequent i think.. not quite close with them.. but they came to my blog n we made frens.
So after watching movie.. we went to EAT at this place called "Nasi Kandar Pelita" next to KLCC.

I tried the cheese naan.. expecting it to be as good as those from Stevens Corner.. but.. sigh.. dissapointed. To those reading this.. never ever get cheese naan from this stupid place..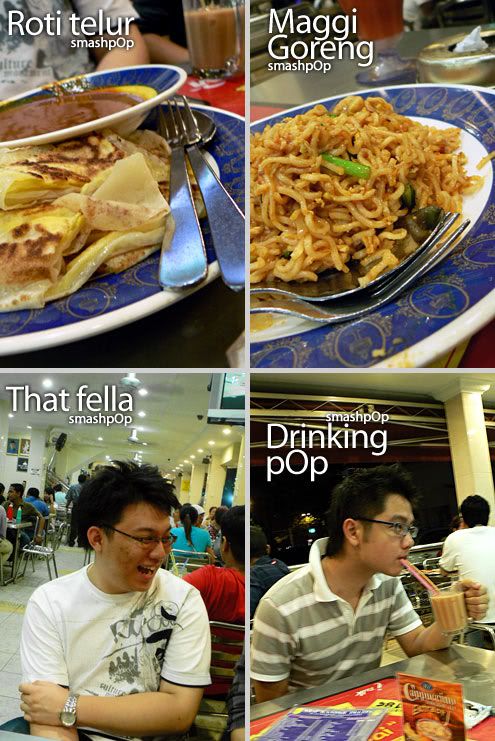 Snap snap snap… lalala.. oledi about 1230am..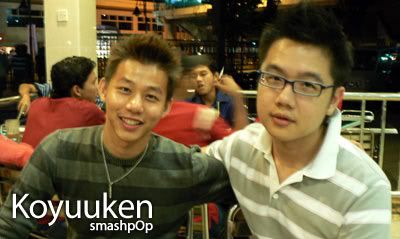 This koyuuken came n sat next to me n wanna take a pic together… so 'that fella' helped to take this pic.. haha
ok la finish bye