WHAT DID I DO ON NEW YEARS EVE???
WHERE DID I GO FOR COUNTDOWN???
WHO DID I HANG OUT WITH ON 31ST DECEMBER 2006???
Well i went to The Curve. Reached there at about 430pm and met up with my friends.
We went for dinner at Marche.
The theme for that day was black / white. So our clothes had to be either one of the 2 colours.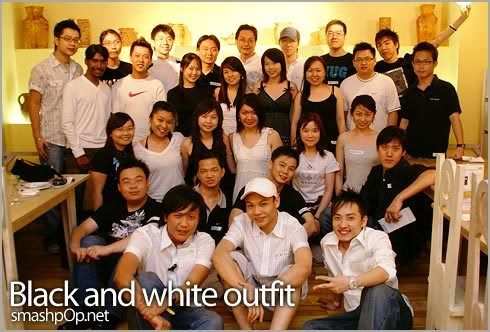 and we successfully got everyone to wear according to the theme. Yay for all 🙂

We ordered some food and we shared them.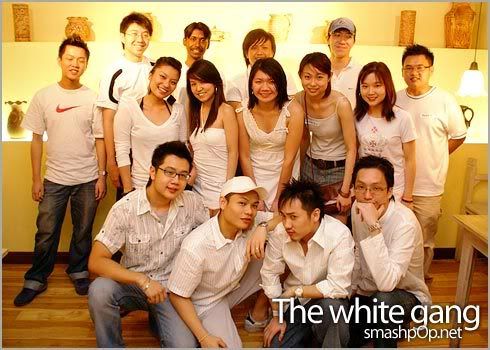 I was a member of the white gang! 😀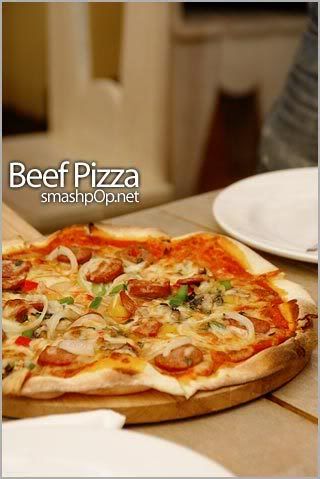 It's good to share. I got to eat other ppl's food. ahaa

White is such a nice colour. The white gang is so much more better looking. White clothes makes people feel cheerful and happy.
Oh here r the black shirt people. 😀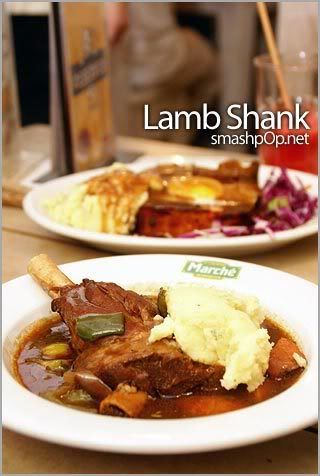 Marche Rox. If u havent tried the food there… pls go there tomorrow. hehe
What we did after dinner?