labo
ok let's get back to Jed's bday dinner at La Bodega.
So we passed him a red box.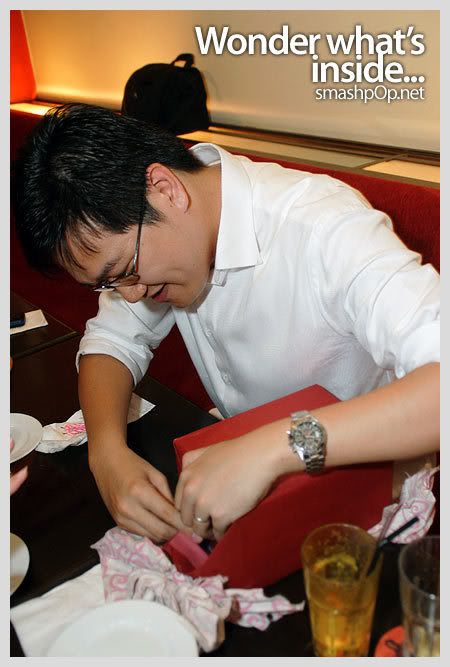 As he was unwrapping it, we all kept thinking of what reaction he would show when the content is revealed.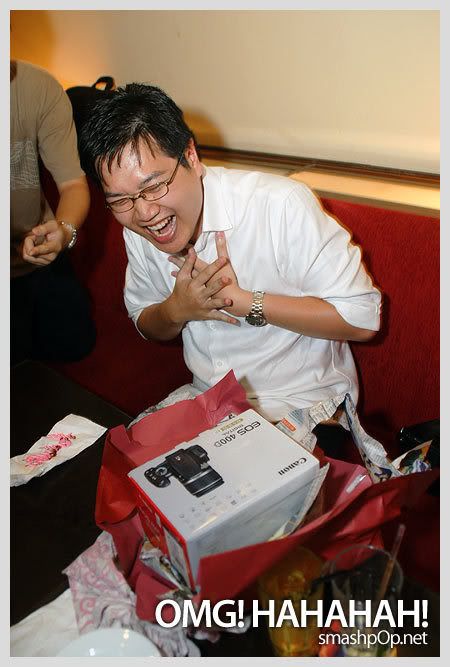 It was a Canon 400D! OMG! Jed was super shocked he nearly fainted.. lol ahaha well Jacklyn knew her bf has been longing for a DSLR for ages.. so she bought it for him…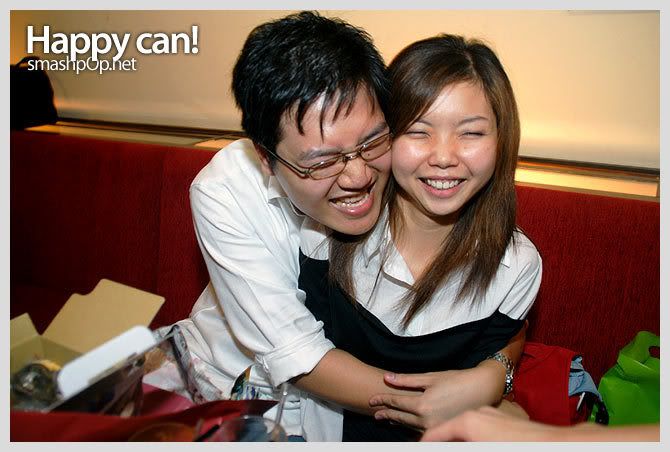 Luckily Jed didnt forget his gf.. lolololol
NOW WHO WANTS TO SEE MORE MAGIC?
we then camho.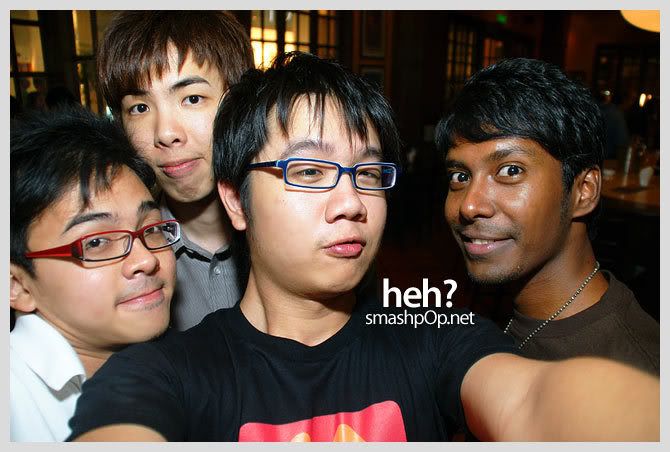 wide lens best can?!
but not enough people…. so second try. fit everyone in a square frame!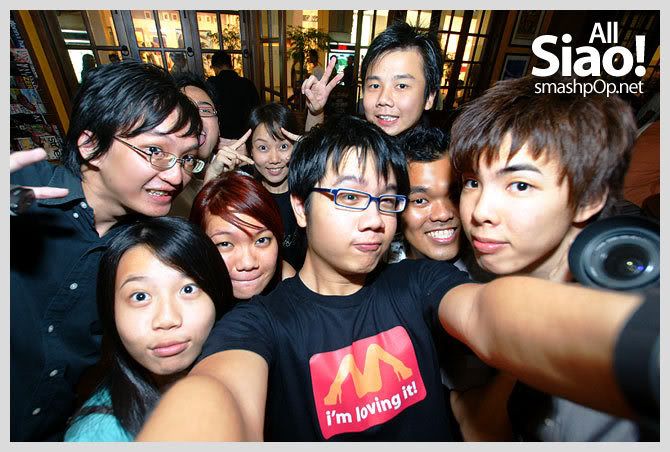 ahah i love Eunice's expression. lol
WHO WANTS TO SEE DAVID LAI DO MAGIC?
wait… last shot… groupie.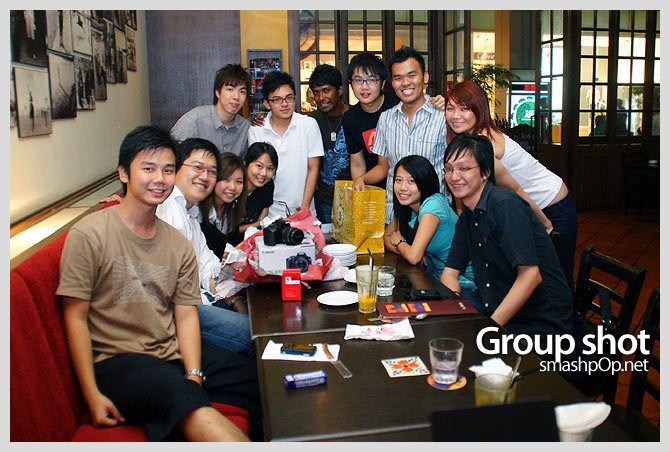 woot! ok! Time for some magic!
Watch this video as David performed the impossible in front of our very eyes!