Last week we went for lunch in Cheras. Brought Slinky and Yow there since they are new and have not been to that place before.
This restaurant is famous for it's 15 styles of panmee. We ordered 6 this time.
Here are 2 photos I took of the panmee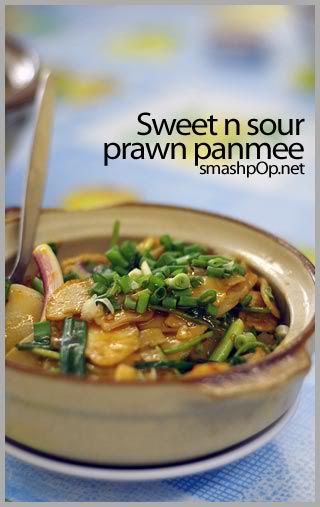 These 2 r my fav.
Oh btw, all these pics were taken using the 50mm f1.4 lens.

Ah slink and I posing a bit.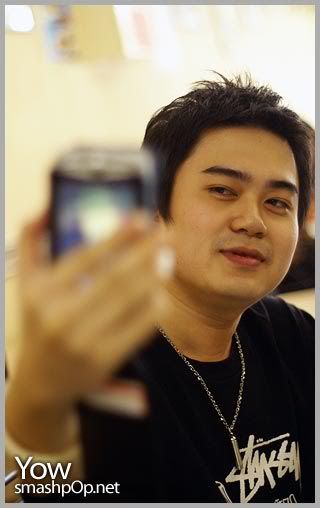 This guy camho'ed with his own pda phone.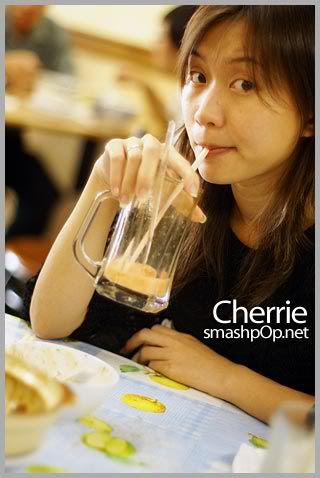 Cherrie the forever cute girl drinking.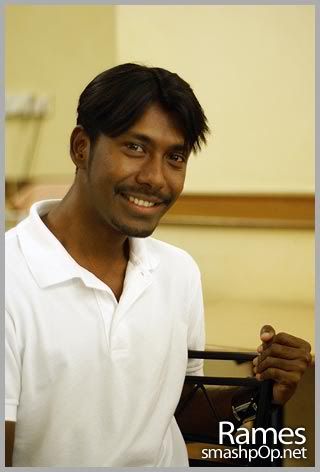 Rames n his half smile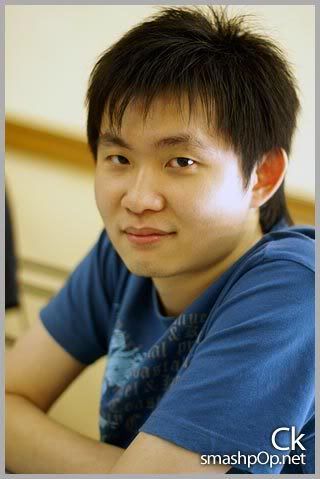 Ck without the specs.
Each bowl of panmee costs about rm6 to rm8. The location of this place(Eiffel) is erm… in cheras.. opposite Makro Hypermart.
Go try. It's quite fun to taste different types of basically the same thing. lol