After all the photo taking…. we had to leave brisbane….
but before that… I jumped!!!

finally leaving brisbane!!! ahahhaha
Then we took the same bus and John drove us to Gold Coast.. the journey took about 40 minutes..
we didnt go to Gold Coast straight away… cos we stopped here.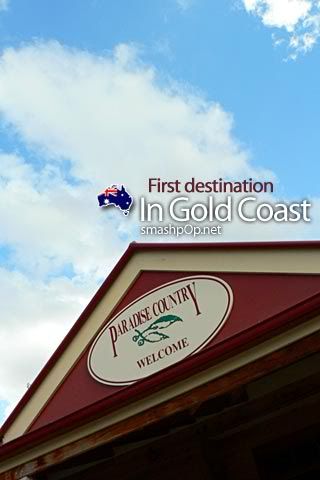 This is the place where we get to see kangaroos, koala bears, sheep.. cow.. pig.. etc etc.. lol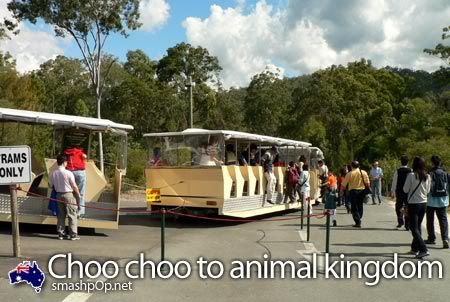 We first took this tram to the main entrance and there was a souvenir shop thats sells everything related to australian animals..
they sell this hat too..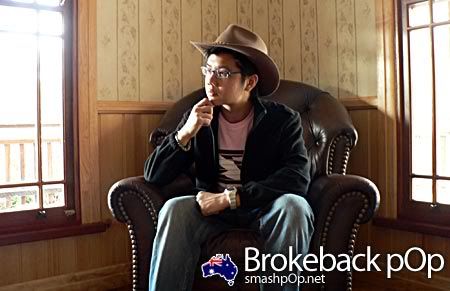 my mum saw it and quickly asked me to wear it n take photo… haha.. i bet the owner of the souvenir shop didnt know about this.. ><
after visiting the shop, we went for lunch at the biiig farmhouse kinda place which was behind the it.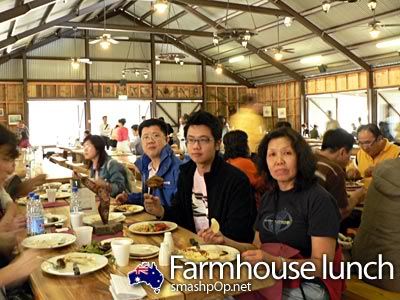 thats my parents.. and I.
The people around us were our tour mates.
and then we ate ate ate and ate n ate cos it was a buffet lunch.. muahahahuhuaha foooooood!
ok ill talk more about the lunch tomorrow. 😛