So after the dinner, we went to Zouk for the Launch of Paris Hilton's album.

We waited for like 45 minutes before we could get in..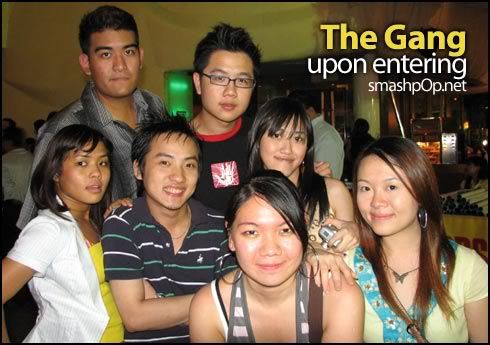 There wasnt much that we can do while waiting.. so as always…. ahah snap snapp snapppppp

and more more more snap snap snap!!!! (my camera phone not bad at low light eh.. )

I got myself a photographer pass and took some pics at the entrance.. thanks to Shaz.. ahah since i forgot to bring my tag

We waited again after we got in.. damn stupid…

then I started to walk around and saw Andy there.. so we took a photo..

Finally the show started.. ahhah the dancers were ok.. the moves were good but the faces.. omfg.. kehodohan tak terhingga
after the event ended… we left.. and i sent Jen home… wooooo