This post is actually very a bit outdated.. ahha but it has to be posted anyhow..
Cherrie's birthday was on the 12th of April.. so we celebrated with her in the office… bought her a damn big 'piggy' and most of us tried to wear either pink or red.. cos Cherrie likes the colour..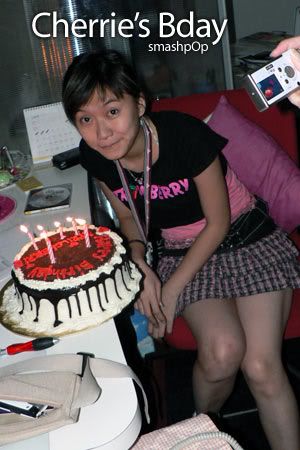 Cherrie happy.. before cutting cake.
After we finished eating the cake.. we tired to gather the people who wore red n pink.. to take some group shots..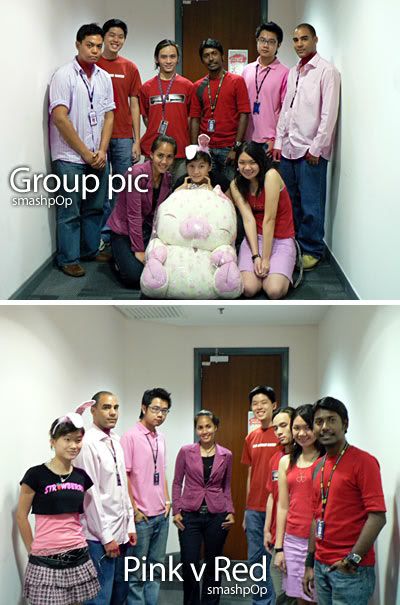 lazy wan to tell the names… so.. no need tell lah.. lol
then before going to lunch.. we took osme individual shots at the main entrance of Astro. lol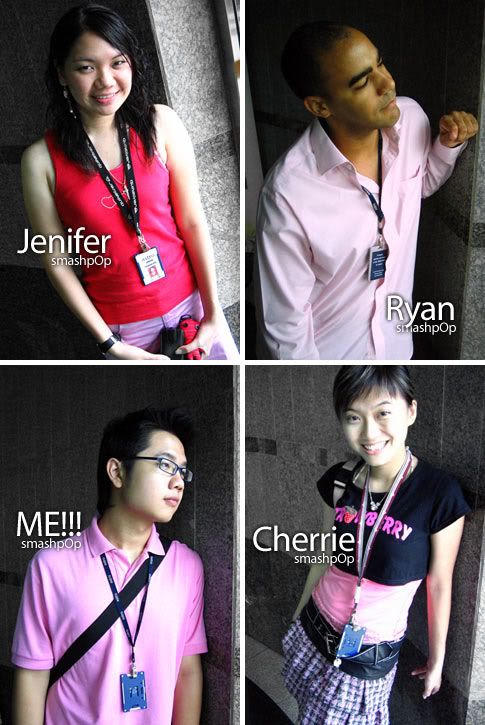 __pics taken using Jen's camera__
n then we left for lunch.
finish story.. haha