After the Shrek 4D show.. we went to another one called the Police Academy Stunt.
It's basically a stunt show with comedy element in it.
some pics i took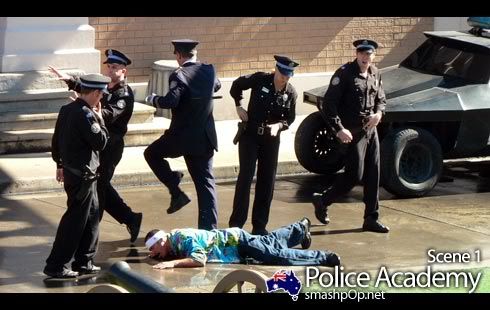 A bunch of silly police interrogating the criminal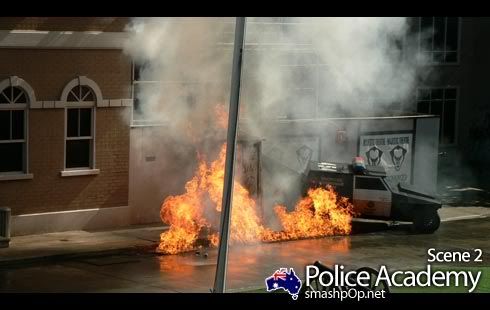 Real life explosion! woOt!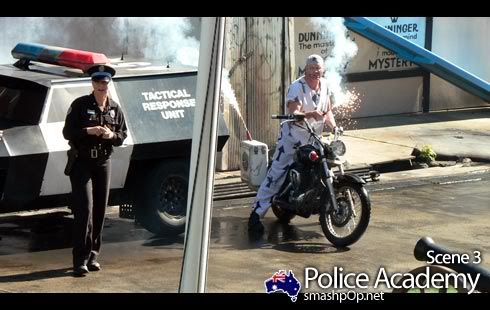 Robbers who broke out from the jail
Here's a video. quite a long one.. 😛



That's me with the casts.. hohoho

Then the tour guide fooled my mum n I n got us into this Scooby Doo haunted house ride…. I thought it was really some haunted house… but then… omg.. ITS A FREAKIN ROLLER COASTER! IN THE DARK!!! i coyuldnt see where I was going…. the car moved forward n up n down .. n for a while it stopped.. n went backwards n down a damn big slope…. aaaaaaaaaaaaaaaaaaaaaaa scary. (im not a roller coaster person.. if i am i would have taken the superman escape.. lol)
The entrance to the Lethal Weapon Movie site.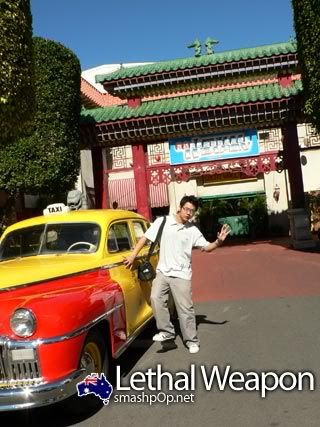 Movie characters coming up tomoro! Come back n see how i posed with them! 😛