Every Sunday is 'Simple Post' Day
can also be considered as my rest day. lol
therefore.. i will update something light every 7th day of the week.
Got tagged by Jason.
6 Weird Things About Moi
1. I sleep at 2am and wakes up at 745am daily. Thats about 5.5hours of sleep!
2. I like to eat and eat n eat non stop even when I am full. Thats a fatpOp for you!
3. I prefer sending SMS more than talking on the phone. That's some speedy thumb exercise!
4. I like to sing.. especially when I am in the office… when everyone's around. That's Malaysian Idol quality!
5. I go to Oldtown Kopitiam 4 times a week. That's a lot of kopi! n roti bakar!
6. I can only think of 5 weird things about myself. That's weird!
not tagging anyone. Cos I dont like doing that.
and lastly… and old photo… taken last year October which I still like til now.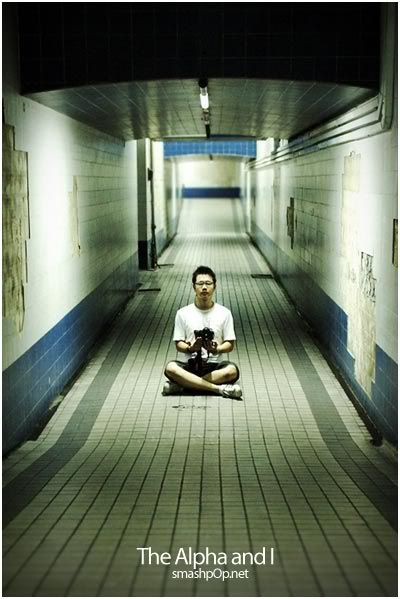 Taken at the dark n dirty tunnel at KTM Station