ahhhhhhhhhhhhhhhhhh finally…. i get to post photos from Youth'08 convention thingy at PWTC held last month. ahahahha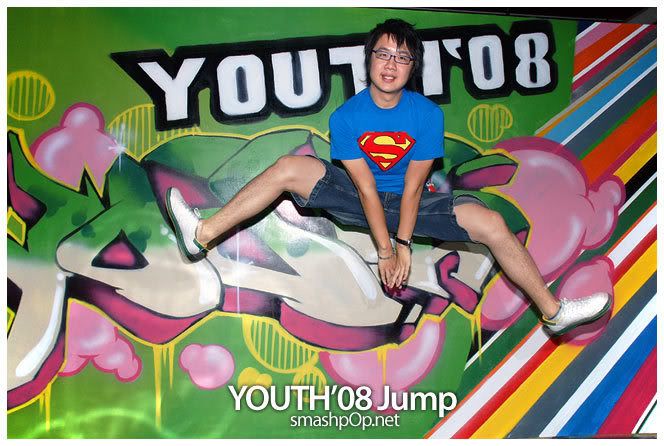 let's start off with a smashpOp jump. 😀
then we'll see what other siao things we can do….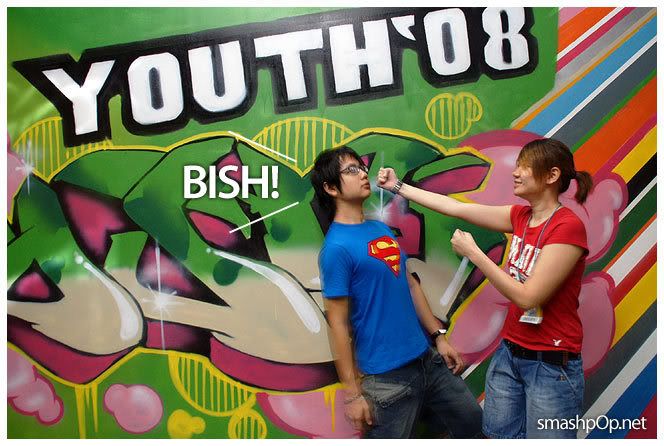 i laffed everytime i see this foto. ahahhhaa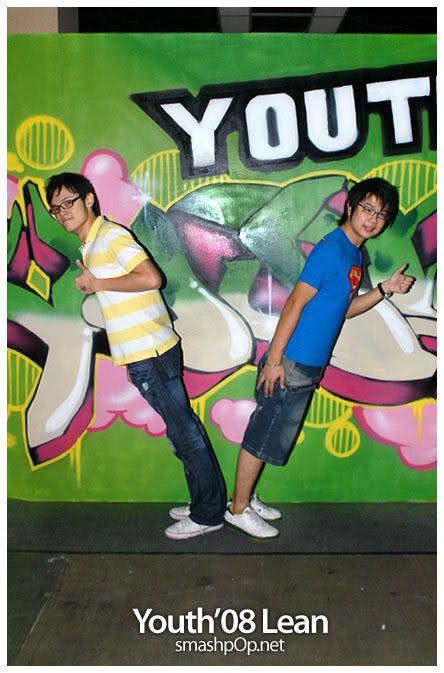 ahhhhh "smashpOp Lean"… long time no see
we then got bored of that graffiti wall.. so we went around looking for another one. lol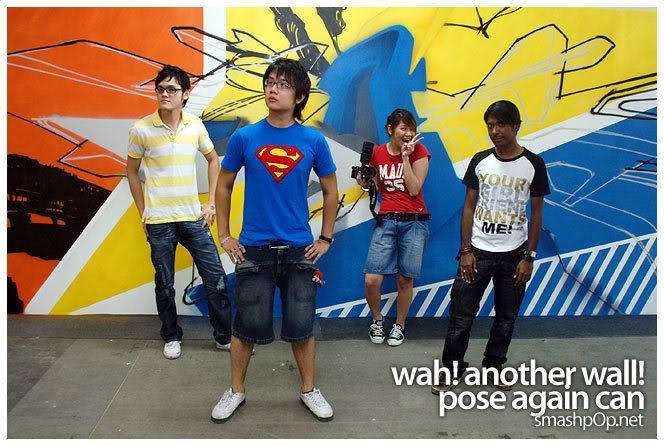 we found this! 😀
oh forgot to tell… the reason we were there cos our blogs were shortlisted to compete in the traffic jam contest.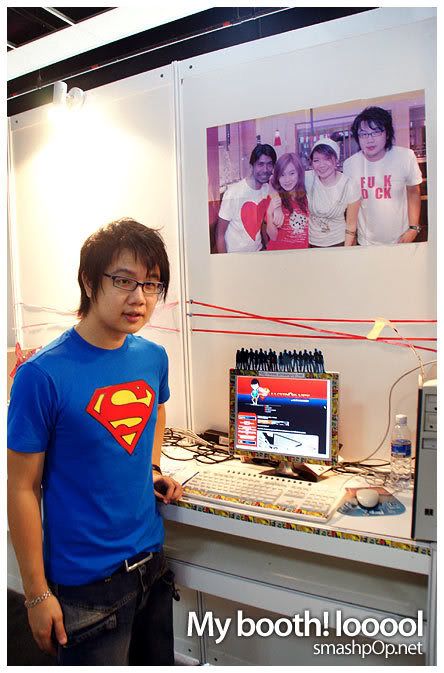 thats my booth… and the PC showcasing my blog. (thanks Jen for decorating… and thanks Rames for wasting ink to print that thing of 4 of us)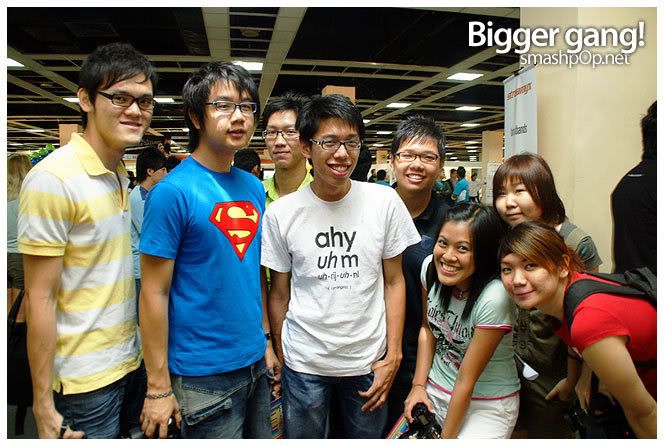 the rest then came and we took foto together… (L-R: Joshua, Me, Bone, Hungwei, Kimfei, Michelle, Chingy, Jen)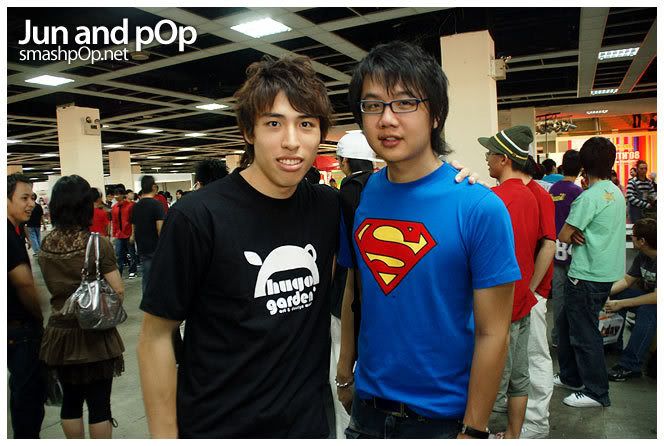 I then met my friend Jun too! he was preparing to perform the street dance thingy with his team.
More pics and videos tomoro!