ahhhhhhhhhh this post is about my flight… still…. so… please be seated and fasten your seatbelts… cos we r landinggggg.. finally… after 9 hours.. lol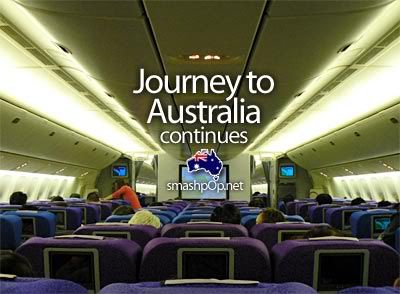 So from Singapore… we changed to another Singapore airline and this time we flew to Brisbane… and the 9 hours journey starts at about 1230 midnight.
My seat was in the middle!!!! i wanted window seat! i wanna take pics! .. hmm oh well.. nothing to take also le at night..
after 2 hours… at about 2+am.. the stewardess started to serve supper. -_-"
"gua mau tido la cik.. apa ni makan makan… "
but then i don mind.. cos eating is my hobby. 😛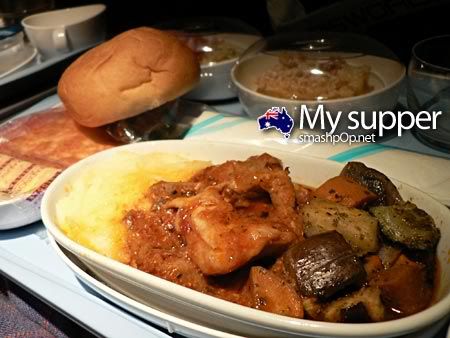 Chicken in tomato sauce, mashed potato and some mixed vege.. n also bun.. n also tuna pasta salad and also peach.. something (a dessert) and also a cup of tea.. and also a glass of mineral water… and also biscuits with cheese
… and also. and also.. erm.. yea thats about it..
after eating we slept… zzzzZzzZZzz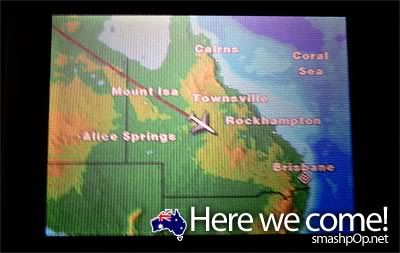 at about 7am i think.. i woke up n found out we r near brisbane already..
next to a toilet.. was a small window. I then took this.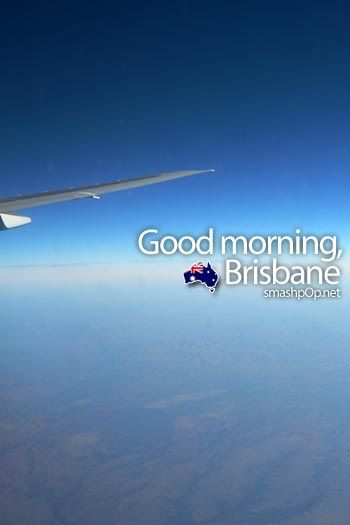 at about 9am.. we landed and this is a picture i took from Brisbane airport.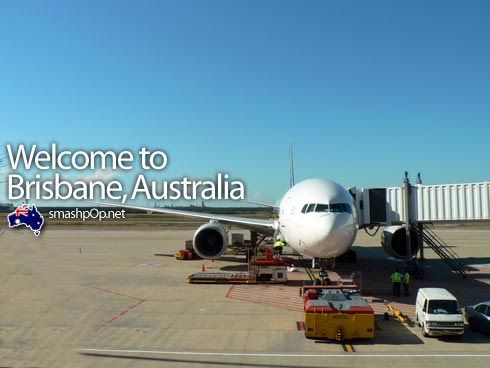 Next post will be about brisbane city.. and silly things i did in front of everyone.. ><