Last week I attended this Celcom – Nokia – MMU event at Shrooms KLCC to be one of the photographers there.
It's a treasure hunt like contest that utilises the 3G and Push to Talk capability of Nokia phones on Celcom network.

An MMU student telling the participants that the object with buttons on it was a phone.

Met my high school junior there.. he's from MMU n also one of the crew for the event.

Monkey god lost his master…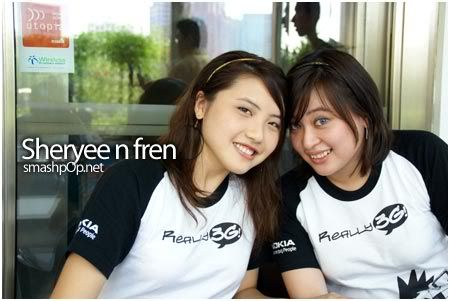 Jiok introduced these 2 hawt chiqs to me .. so instead of shaking hands.. i asked "can take ur foto ah? can? can? can?" air liuh meleleh

i damn like this shot.
She asked "so.. after the competition .. i can take this phone home ah? isit? isit?"
a crew answered "u try see.." ahahhaha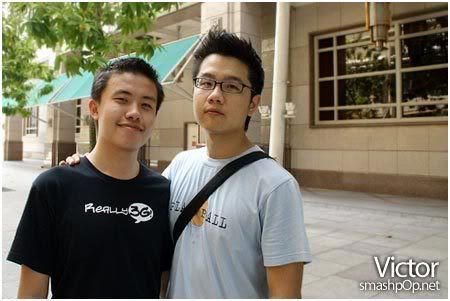 this guy also my good buddy. he was like the father of the whole event.. everyone looked for him whenever they got into trouble or in doubt of something…
"hey vic, this participant wanna go toilet la.. wheres the toilet in klcc?"
"hey vic, this camera above the screen is for video call wan ah?"
I might post more photos from this event tomoro… or i might not. lol.. 🙂