The very last part of Justin's Christmas Concert photo.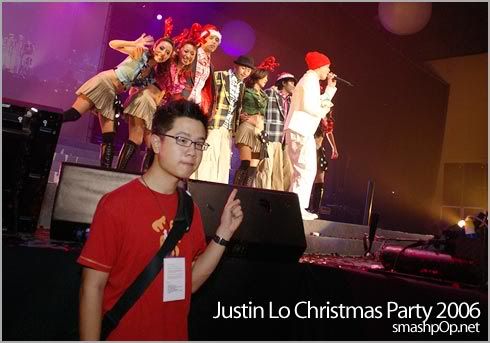 To prove that I was there. lol.. the dancers at the back was actually waving at the camera 😛
Suddenly…. it was 12midnight.. everyone screamed "Merry Christmas" and Justin came out with his dancers…

and there were balloons.. party time!!!!!!!

Everyone went wild.. including the performers…

then the concert ended at about 1am. phew… finally everything ended. ahha
a video! BESTEST! MUST WATCH! lol 😛

Justin performing his funky song "Yi Sai Jou"
then Ryan and I walked out the hall to meet up with Jen and another fren.

We felt so high after that countdown party sorta thing. ahah kept singing the songs while walking back to the car.