Sadness! This is my last Redang post d…. so must see the fotos kao kao. ahha
Let's start off with something we havent seen for a while…
the smashpOp Lean.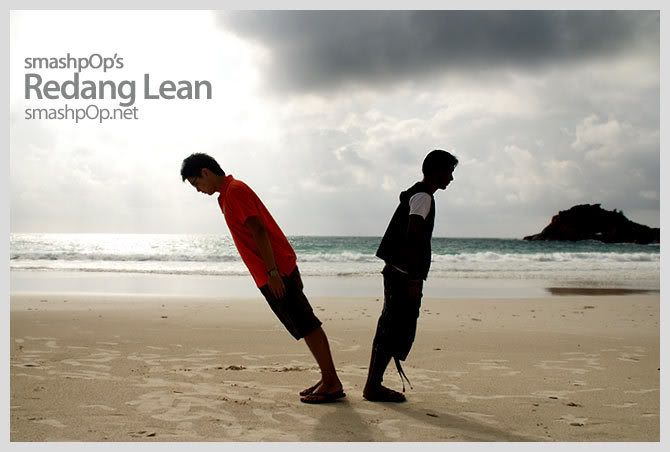 This time Rames joined to lean as well.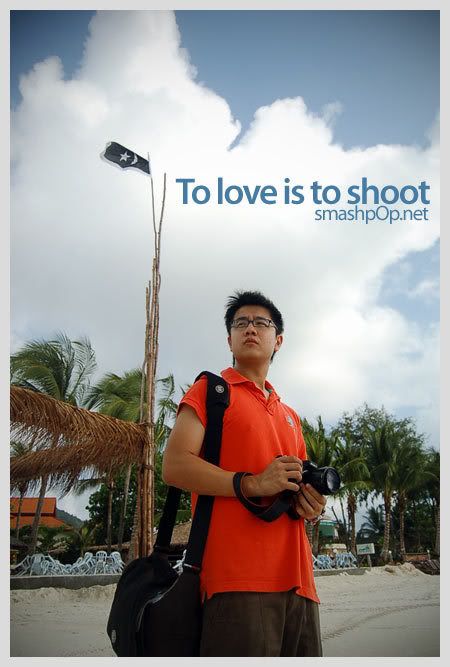 We then walked along the seaside to see what else we can shoot (wah i damn hem sem in this pic)
We found a coconut tree.
We thought climbing the tree was fun.
We climbed.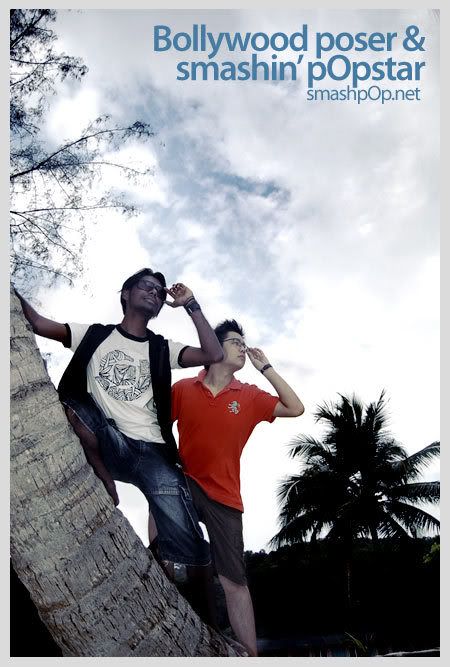 Love this shot.
As we were walking again under the shades… we saw them…
they were sitting there…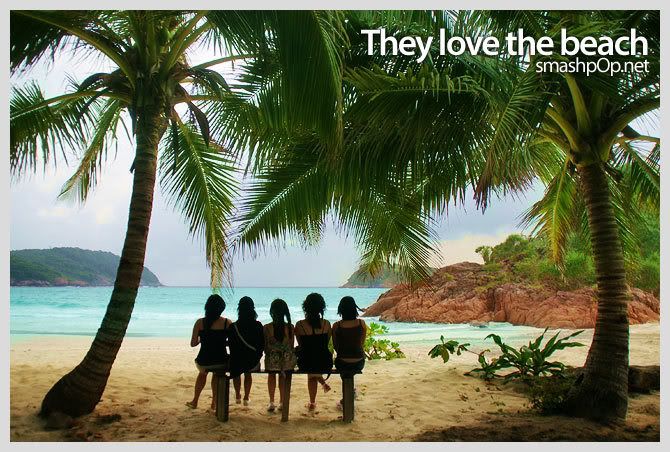 so nice.. i wan sit there also can?
…but nevermind… I pose here better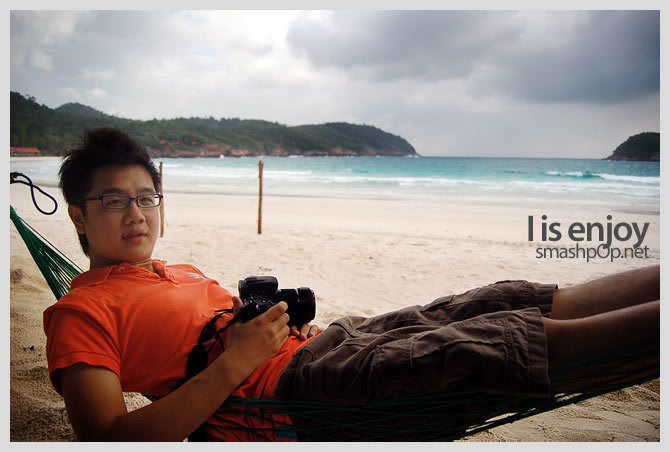 it was my 2nd time lying on a hammock enjoying sea breeze… syok maximum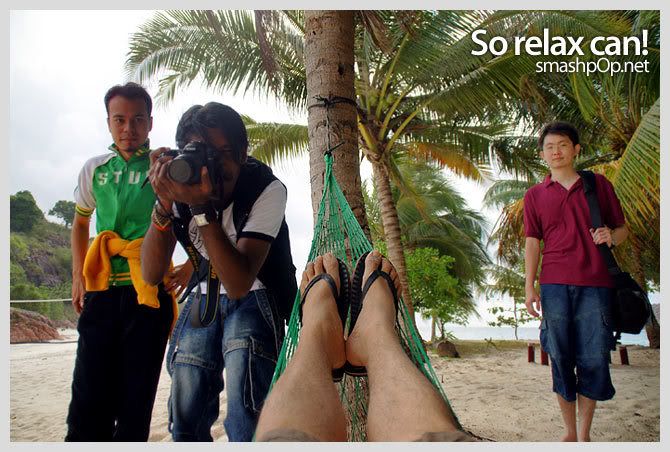 my legs say hello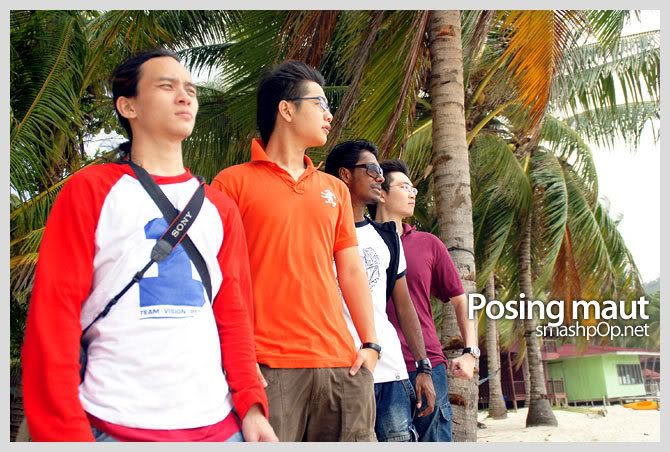 and lastly… we spent a few minutes standing there… looking at the sea and say "We will miss you, Redang.. "