after leaving microsoft office, pinkfrog, food lover and I rushed to The Curve to meet the rest for a karaoke session at Red Box.
We were an hour late.. so the moment we went in.. we straight away grabbed the mics n sang. lol.

I was just testing my flash to see if the settings were correct.. mana tau they all were ready with their own poses already .. -_-"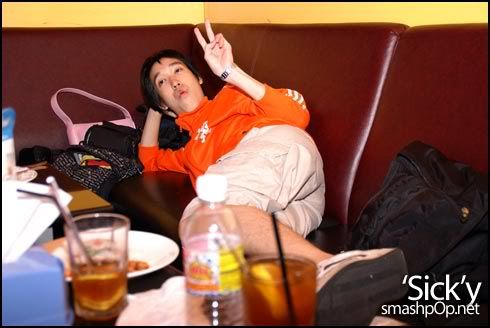 slinky was sick that day.. so he rested there and only sang like 1-2 songs

these 2 girls danced like nobody's business ahha.. well we all danced la..

yee hou got excited and did THE pose

the karaoke session lasted only 3 hours! not enough to sing weh! omg i wanna sing again! ok anyway thanks kelli for this group shot.