after PC Fair, we went to Ryan's birthday makan makan at WKCCT Cheras.

Some say he looks like Justin.. the HK canto pop singer. hmm
ok more pics

only bday celebrations get the big ass iced tea and we all camho-d with it. lol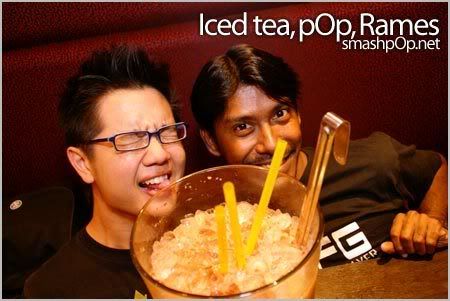 ryan: woi faster la weh… need to drink the ice tea!
rames: ahah wait lah..
pOp: ya lor.. wait a bit can?

He has lotsa chiqs yo!

another shot with him… ahah this itme adrian joined