Friday is always nice lunch day.. cos we have long lunch break.. so we can go further for lunch. This time, we went to Puchong to have Shabu shabu.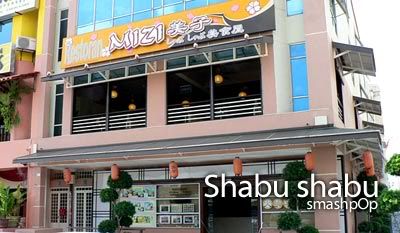 This is the place. It occupies 2 floors in the building.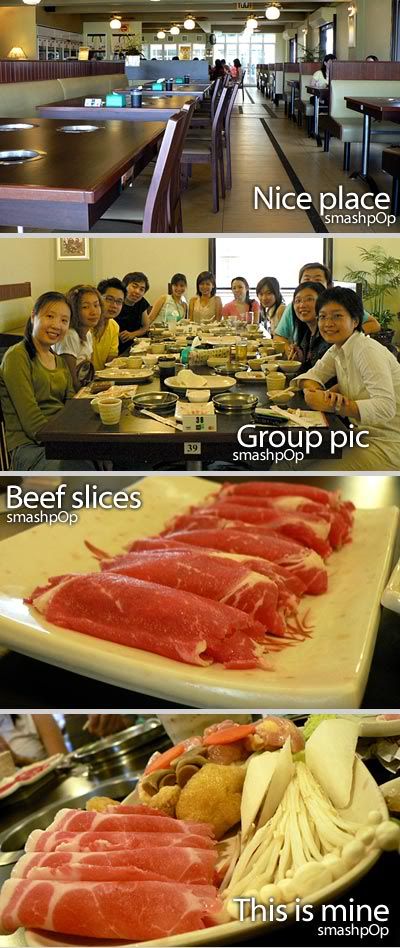 Huahuahuha the attack of the photos!!!!
Ok first photo shows the environment.. not bad.. you can see holes in the tables… its for us to put the bowl of soup to boil.
Then we took a group photo… ordered and food was served. Basically everything was raw.. we have to cook them in the pot of boiling soup.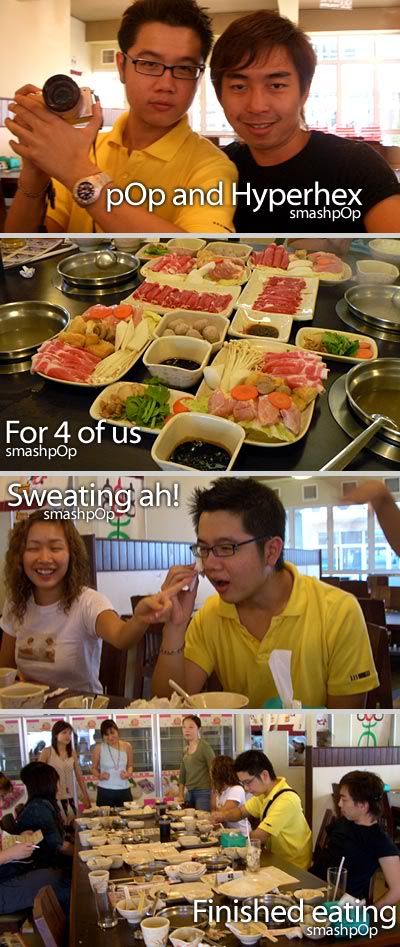 Took photo while we enjoy the hot beef, vegetables, prawns and other stuff which were boiling in the soup.
Oh in the second pic u can see the food we had but it was only for the 4 of us, Hyperhex, Cherrie, Kim and I. Imagine how much food were there on the table if we put gather everyone's portion together. ><
And then when we were done eating.. everything was empty.. the plates.. the bowls.. no more food. lol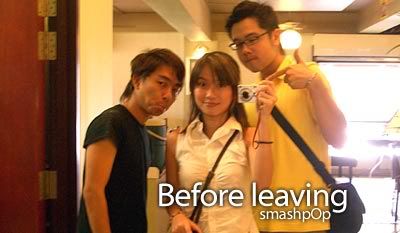 Was leaving the building n saw a big wall mirror. So we took a photo. ahha