Opposite the little piggies were the small sheeps..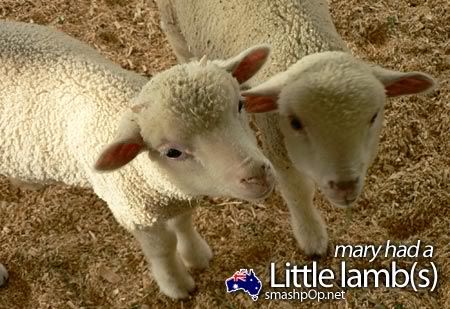 I seldom see sheeps this small.. lol maybe they were still babies…
they sounded damn cute too .. lol mmmmmmbbbeeekkkkk 😛
click play to view the video. then u'll know what i mean.
haha then we were supposed to go to the other show.. which was sheep shearing.. but on the way there I saw this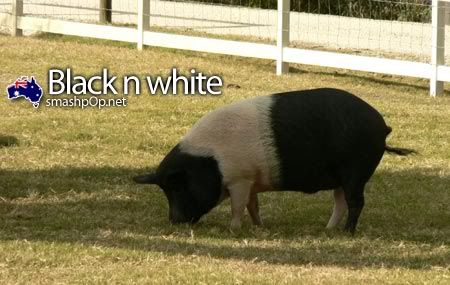 erm.. dont tell me this is llama ok.. lol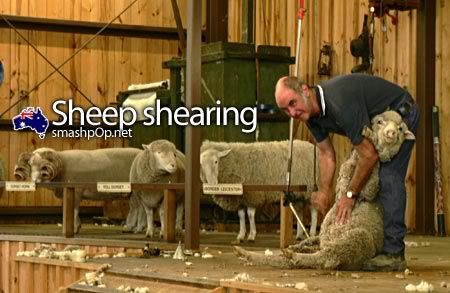 Here's a phtoo i took at the sheep shearing show.. a bt the cruel.. but they made it look so funny everyone laughed non stop aha
here… watch the video
that was our last activity at paradise country farm.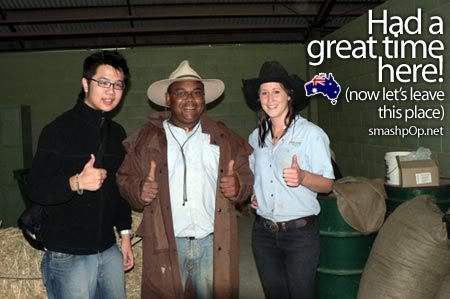 we left… and took on the bus and continued our journey back to the hotel to check in.
Next post: my room!