yesterday Rames, Cherrie and I went to Topshop.
Rames wanted to buy a cap. I got excited and felt like wanna buy too.. ahha peer pressure.
When we were looking at the caps, Cherrie also high high wanna buy…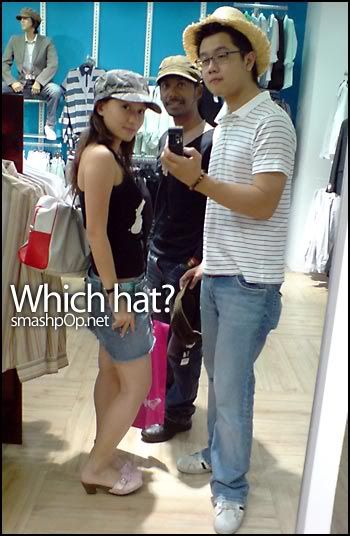 We picked all the caps n hats and tried them…

while choosing, i took the opportunity to pose with one.. ahah cherrie took this pic using my phone…
right after taking this pic, rames said "eh i wanna pose also.. take me!"
suddenly the staff came told us that photography is prohibited.
rames was sad. lol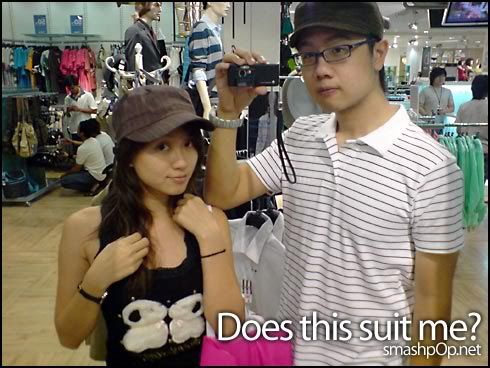 we somehow got to take one mroe photo of us deciding on which cap to buy..
and i finally decided! i wanna buy the green suede one!
rames also wanted that.
cherrie was like "ok la we buy the same one ok? just for the sake of camwhoring ahahha"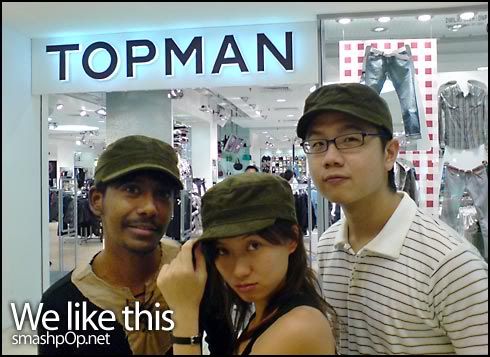 and we did it. 3 of us bought the same one. and the staff thought we were crazy ppl. (thanks CK for this pic)
haha shopping is not easy