Last weekend I was at Tech Ed to help out and I joined the team at this True to Life HALO event as a marshal.
We were asked to keep all our belongings in this super terpencil room so I didnt get to carry my camera around.
Pinkfrog and I were going nuts cos there were so many things to snap but our cameras were in the damn room! argh!
anyway so we mamanged to get the cams out at the ending of the whole event.. 🙁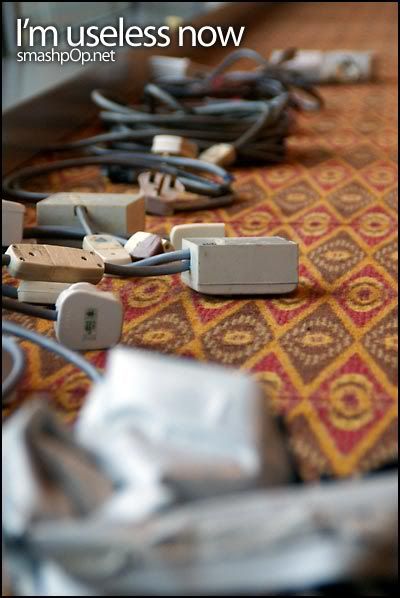 most of the things were unplugged already. so sad.. nothing to shoot..
The only hall which was still quite happening was this

the xbox hall..

since we've done our work, we can play with the 360 for as long as we want!! ahahha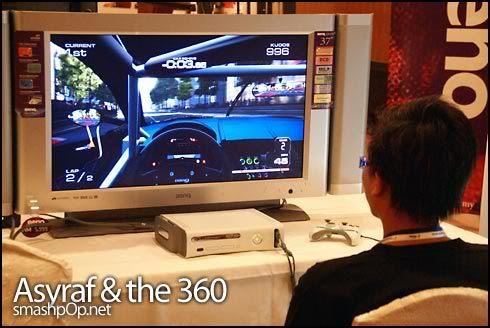 Asyraf was in his own world all the time.
They had mascots walking around too.. one of them was this Mr. Virus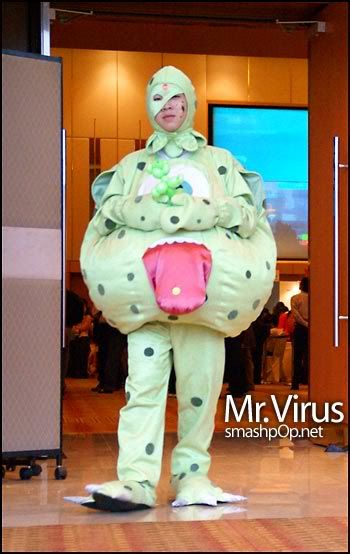 CHUN CHIQS TOMORO! GROUP FOTOS TOMORO! STUPID POSES WITH THE MASCOTS TOMORO!