Went to Ampang Park with Jen on friday to buy a UV filter and a step up ring for my FZ5. Then we went out to the main road(Jln. Ampang) to take some photos of the car lights effect by experimenting with the shutter speed.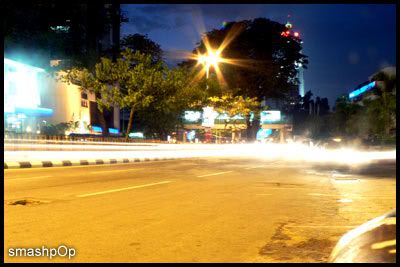 This was taken by the road side.. found out the car lights effect doesnt look nice from this angle.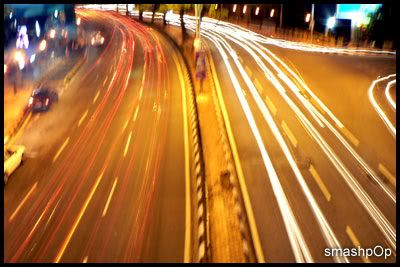 So we went up the bridge n took a pic of the 2 roads below us. Now this is nice..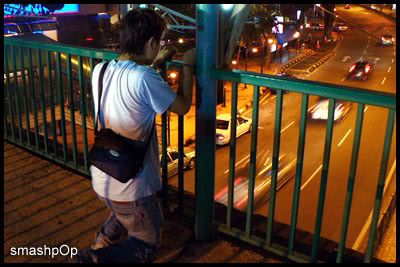 This is me on the bridge.. concentrating.