woweee.. see this. chicken little is big! ahah


——————————
yes im going to SINGAPORE TONIGHT!!!!! 10 more hours and ill be on the train heading south ! loahahhaa
ok last night went to have dinner at the Manhattan Fish Market with mum.

Waited for abt 20 minutes before we can get a table since it was buka puasa time.
and we got ourselves the buka pusasa set for 2 person.It includes the mussels, fisherman pan and bottomless iced lemon tea.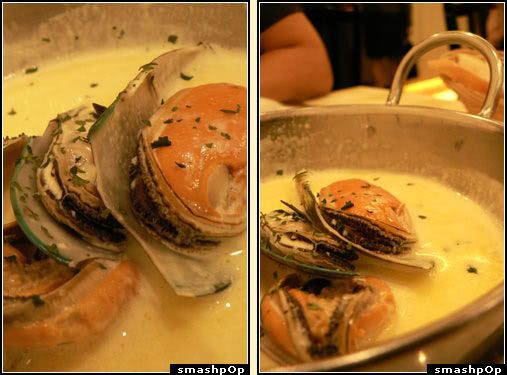 Here's the yummy mussels in garlic & butter sauce.. mmmmm im hungy again just by looking at this pic.

Then the Fisherman's Pan was served. Cuttlefish, fried mushroom balls, prawns, fish, fries, rice.. and creamy sauce at the bottom of the pan.. omg. hungry !!

A bigger picture of the whole thing. lol
OH and met up with Lionel today. He came with his collegemates to be the audiences for the Lilian Too show(eeww) and heres a pic of me n him.