I only have 9 hours to spend in Singapore on Sunday. I will be calling Iwan. He is currently the only person who wants to meet up. 🙂
——————
Batu Caves continued.
and so I started climbing up…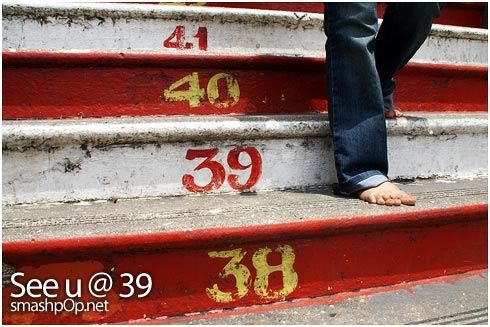 Each step is numbered so you know where ur at..
Remember the abandoned sandals from the previous post? i think it belongs to this girl… hmm what say u?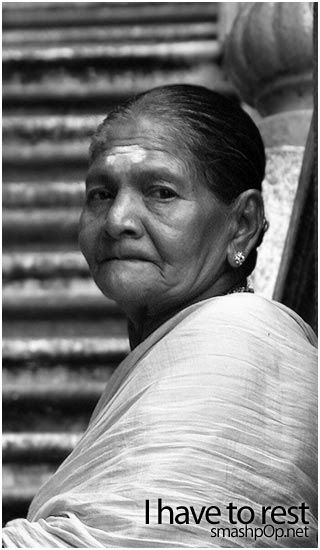 She was too tired to continue… too bad there were no escalators…

Climb… slowly… climb… slowly… must…. reach… the top………… have… to…. jump………. when I reach……… I must…………………….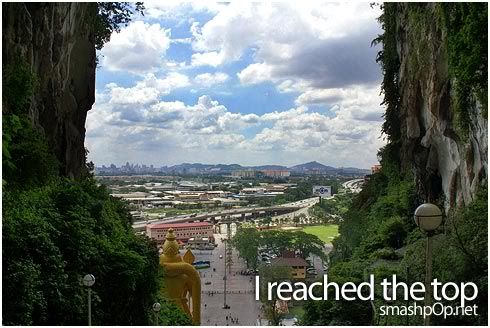 After 3 days 10 minutes of climbing.. i arrived at the entrance of the cave… nice view from here
and guess what I did?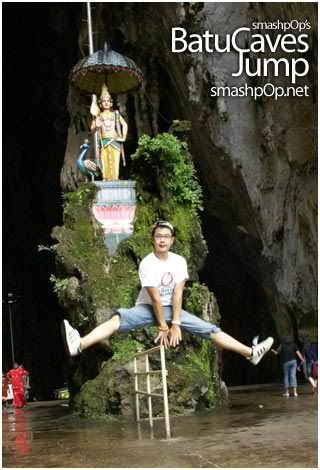 I jumped!!
then I slowly walked in ala Tomb Raider
set up tripod.. changed the photo resolution to 10megapixels… set shutter speed.. n snapped this…

What did I see? omg.. Stay tuned