Pics below taken using Cherrie's Casio Z50
———————–
Long long long long long long long time ago back in September 2006, I was asked if I could act in one short movie clip for a mandarin tv show on Astro AEC.. I agreed.
So the noob actor pOp went and acted in front of the video camera and the mic and the director n everyone else.
ahaha

2 main actors.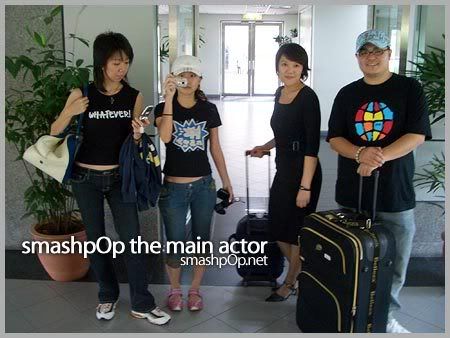 The kelefehs (supporting roles)

Memorising script is not an easy thing to do. ahha i have to read n read n read n still i can forget the words…. ><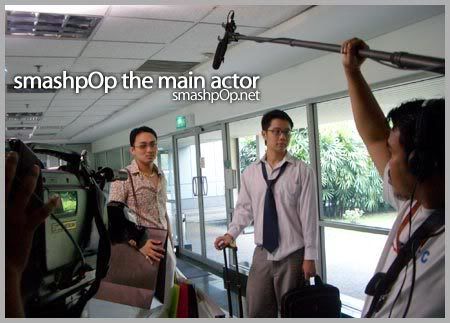 okok everyone shhh… 3,2,1 ACTION!

So what was the story about? What was my character? Watch it then you will know. 🙂
So remember! See smashpOp act and speak mandarin on:
ASTRO AEC(channel 19)
This Saturday(27.1.2007)
9.30pm (repeat at 9am Sunday, 10am Wednesday, 12.30noon the next Saturday)
the short movie is at the starting of the show. so you have to watch from 9.25pm to 9.40pm then you can go do your own stuff already. ahahaha