I am quite bored with the FGS posts already.. eventhough there is one more part to it.. i planned to postpone it to some other day and update you guys on something more recent.
As some might already know.. my colleagues and I are weird people who takes lotsa pics everyday in the office.. so last week, we planned to wear this particular Giordano stripe shirt that we bought together and erm.. pose!

Last time we presented to you, the Kungfu Colleagues. Now.. we present you.. "The Stripe Shirt Trio"!

Just in case you didnt already know, it was me, Rames and Albert.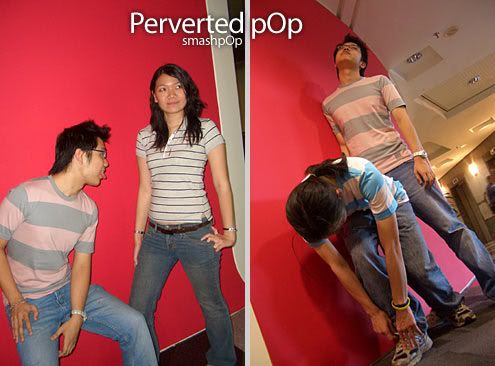 I didnt know why i did these poses so please don comment on them. ><
So I wanna end today's post with a quiz.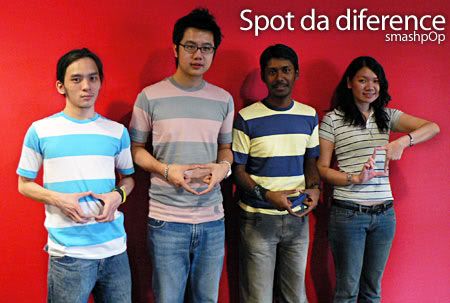 "According the the picture above, spot the difference." (The gal is Jen btw)
p/s: Photos taken by Aprilcherrie n Jen.