FRIDAY!!! ahha its the day again when we can go have lunc at somewhere far.. so today we went to Sushi King in Mines.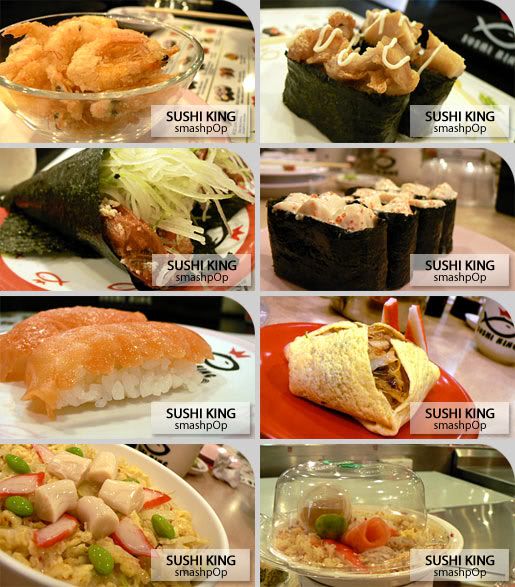 Yes.. so we had sushi.. sushi n moreeee sushi… ahahha i love sushi!!!! and most importantly .. I LOVE SOFT SHELL CRAB!

Then we took photos again… lol i couldnt think of any pose so i help the plate of salmon sushi

These guys are damn keng ok.. they built the amp radio websites.. like hitz, myfm, era.. etc etc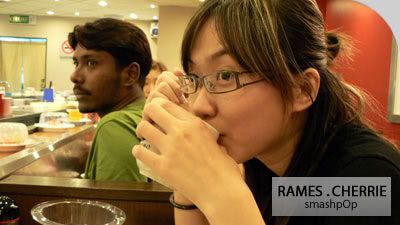 Cherrie and rames… diff poses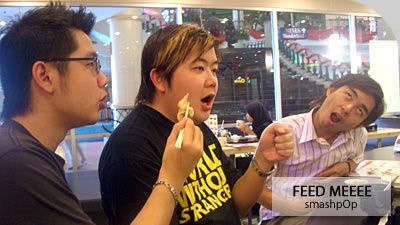 It's me again! feeding Kim.. lol

Then while walking in the shopping mall.. Rames saw this big fish thing.. so i dedcided to … erm.. wat else. JUMP!