holla! its Monday again… so lets get back to our Sydney posts ok.
On the 2nd day in Sydney, we decided to go around the city by ourselves (me n Paul) and the first thing we did was to look for food. lol

we walked around and landed in this mall called TGV… see Paul Frank n MNG on the left? im sure Jen is happy to see these brands…
oh lunch! we sorta like walked to this place that looked like a food court that sells fast food and.. erm.. slower fast food.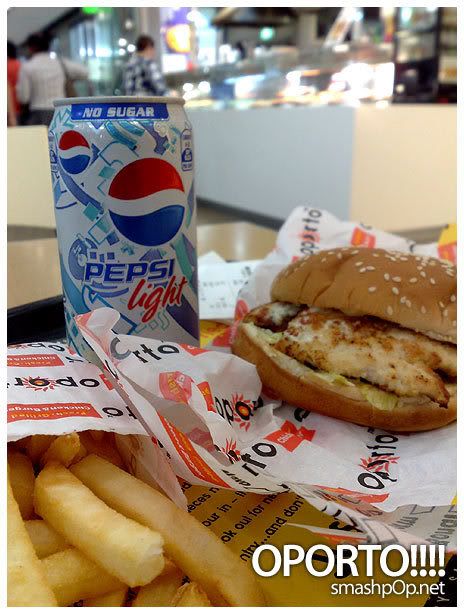 I deciided to try Oporto… looks quite ok…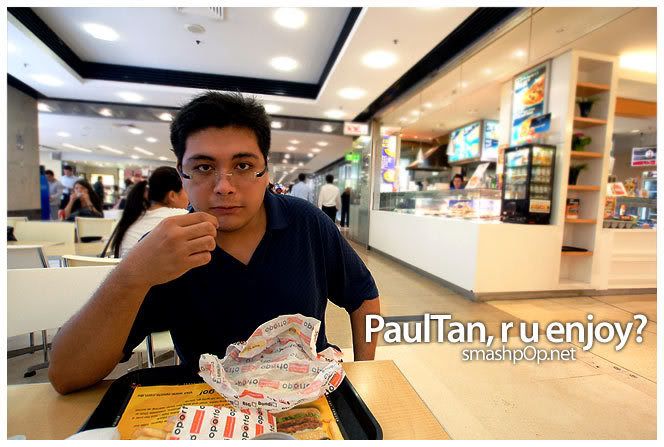 "It's just an ordinary chicken burger" Paul commented.
and guess how much was my set…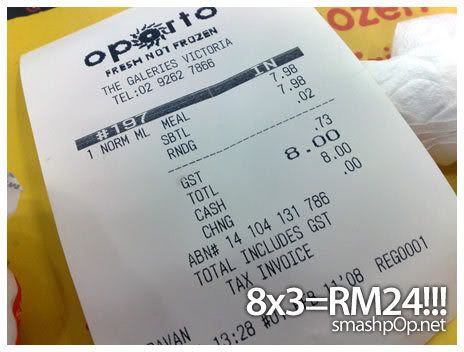 I just wasted 24 ringgit on a burger set! ahahahha another milestone in my life… must write diary first. 😛
ok after eating, we walked around and we bought Krispy Kreme donuts!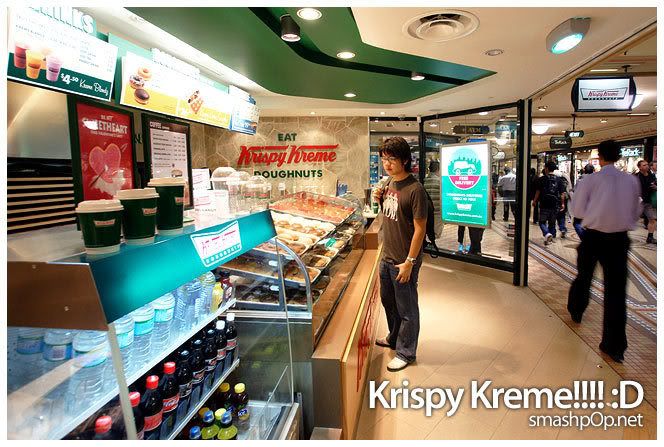 jeng jeng jeng…
we tapau the donuts n coffee n walked out of the malls to Darling Harbour bridge.
and I jumped there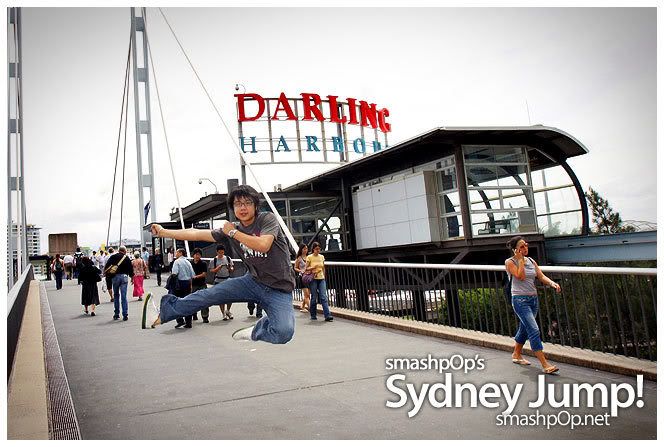 my first Sydney Jump! lol
and whats the nicest thing to happen at that moment?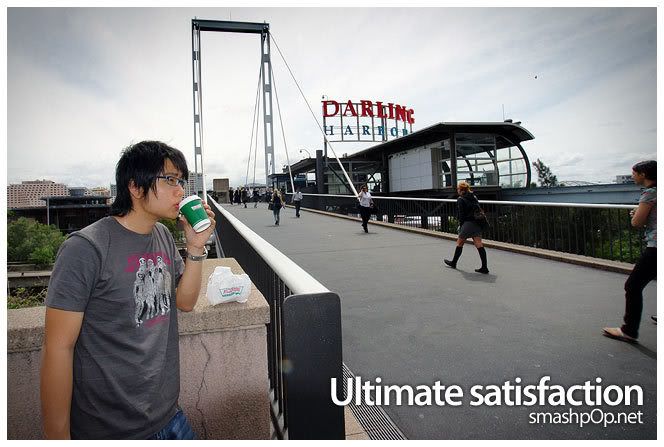 The answer? .. Jumping on Sydney Darling Harbour bridge, eating Krispy Kreme Donut, drinking Krispy Kreme coffee, breathing Australian air…. all at the same time. 😀
ok at about 1pm…. we walked back to the hotel.
Here's a video of us walking back.

watch it watch it watch it!!!!!!!
a while ago a friend asked me…
"pop, i tot u went sydney to attend nokia event wan? how come after so long you are still wandering around Sydney? wheres the event?"
"patience, young padawan.. soon… it is coming"