Photos from Kelli's birthday party will resume tomorrow.
Went to this place for lunch today.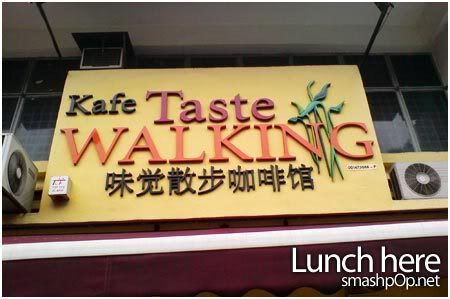 It's at Sri Petaling.. opposite secret recipe.

My colleagues r all fun people. ahha.. they are starting to like to take fotos of themselves.

The black pepper chicken was mine. Price: rm6.90 .. taste was good. but a bit small la the portion..

We conquered 3 tables today… everyone came for lunch here today to see Kim.. our ex colleague…

Rames ordered this. According to him, the taste was not as good as expected… but it sure looked good. hehe