ok after picking Cherrie up from her house, Brandon brought everyone back to his… and the ceremony continued.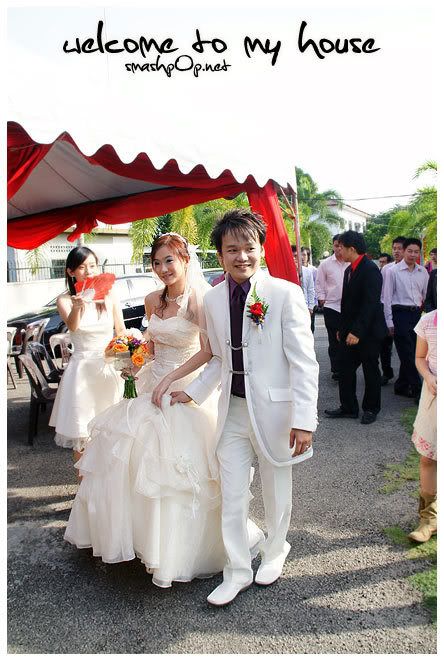 his house damn big. Cherrie and Brandon sure will live happily in this big bungalow. haha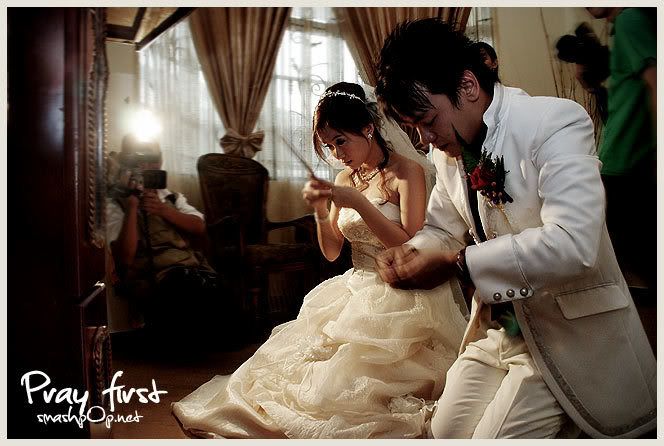 before doing anything… must pray first…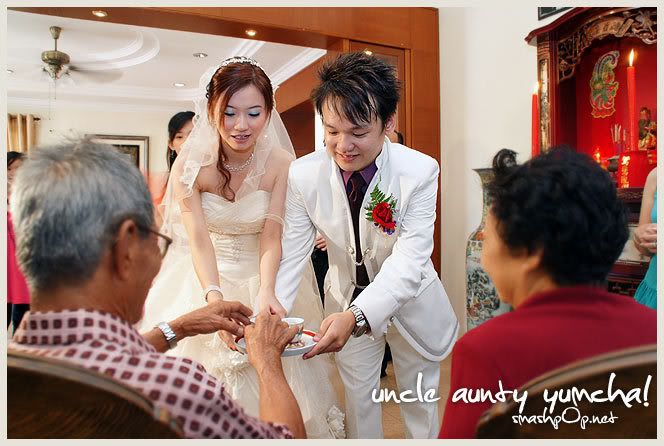 then according to chinese tradition, the bride and bridegroom must pay respect to the elderly by giving them iced tea.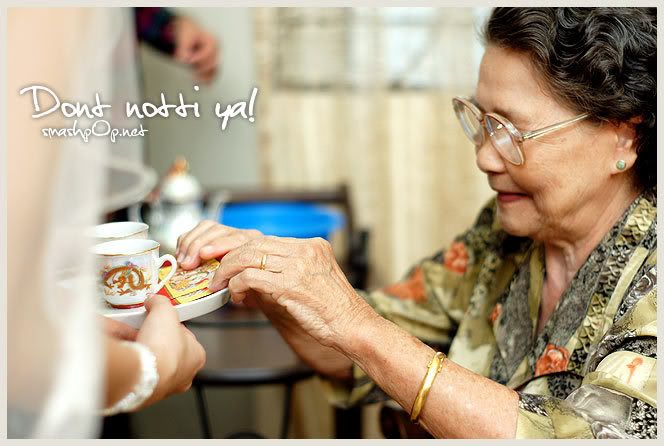 the elder ppl must give them angpau. (niceeee)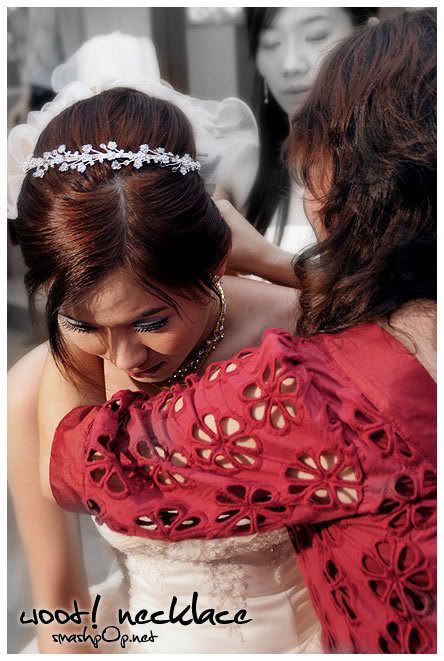 and Brandon's mum gave Cherrie necklace! while Roby, Cherrie's sister sleeping in the background.
when that's done, the 2 main acts must sit down and it was their turn to give angpau to those younger than them.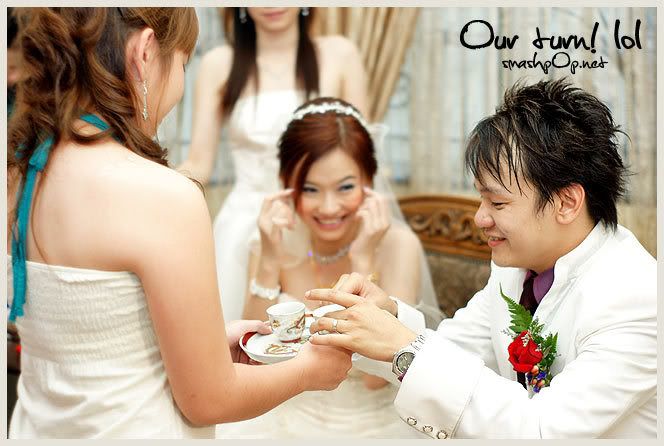 Cherrie doin siao pose. lol "eh Cherrie… serious abit can.. ahahahah"
after hours of pouring tea… drinking tea… giving angpau….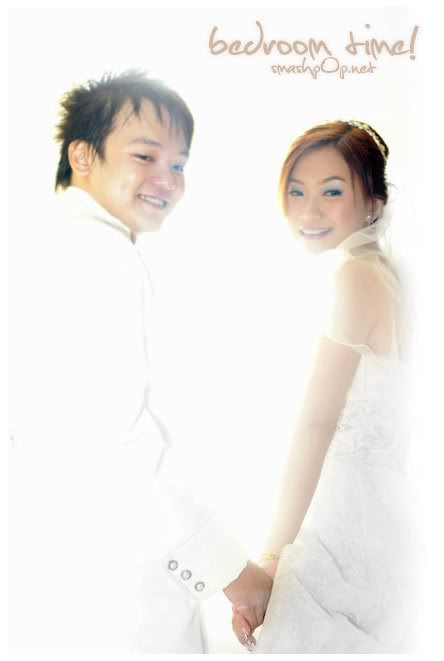 they went upstairs to the bedroom… to erm… to… erm…… let's continue the story tomorrow 😀