After playing water, we rested and got ready for our annual dinner.
The theme that night was "Back to School".
Some photos.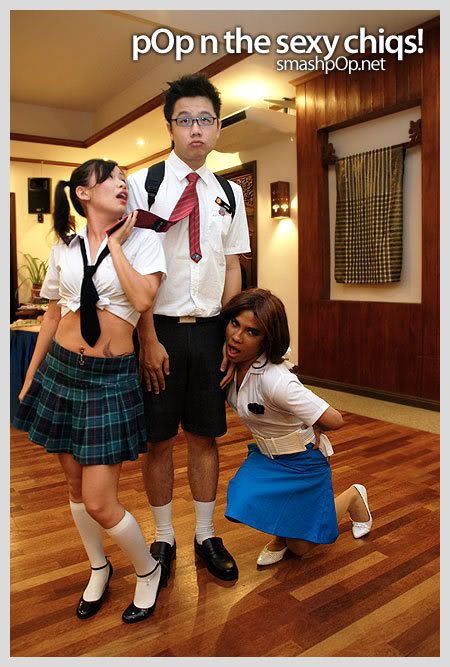 Not quite sexy chiqs la… cos the 'gal' in blue skirt was actually a guy ahhahaha

I got punished cos caught flirting with the girls.. 🙁

so I went to mix with the bunch of good students… hehe this time im sure the discipline teacher wont 'cane' me.

but the P.E teacher wanted to punish me! walao!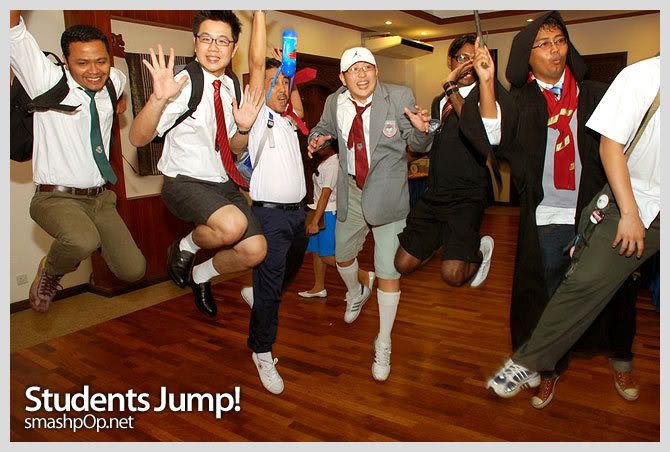 we jumped! ahahhaah it was so sudden… they were taking group shots and the moment i joined them, they said "lets jump! jason is here! lets jump!" ahahahaa (photo taken by Jepf)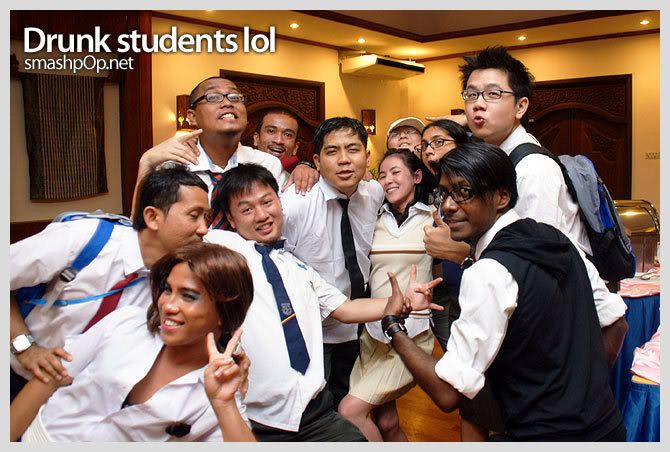 and some drunk students joined us…
jeng jeng jeng… what happened after the dinner? (yes we did eat… it was a buffet dinner)

tomoro… everything will be revealed. hahahahaha (photo taken by Jepf)