(photos below were taken by Jason Chan unless mentioned)
ok… finally it was the moment we've been waiting for…
the Nokia Wireless Adventure was about to start!

We all gathered at the stage and the host welcomed us and told us abit about the race.. and he then asked us to go on stage to pose for the media.

everyone also semangat berkobar kobar… all shouting "yay yay yo yo" like siao.. ahahha

then it was our turn.. the 4 invited bloggers to attend this race. ahahha Pinkpau, Me, Kimberly and Suanie.

Then a marshal and a videographer were assigned to every team. Melvin was our marshal… his duty was to make sure we only use the N82 to take photos, no calling and no SMSing, among others. (photo taken using my N95)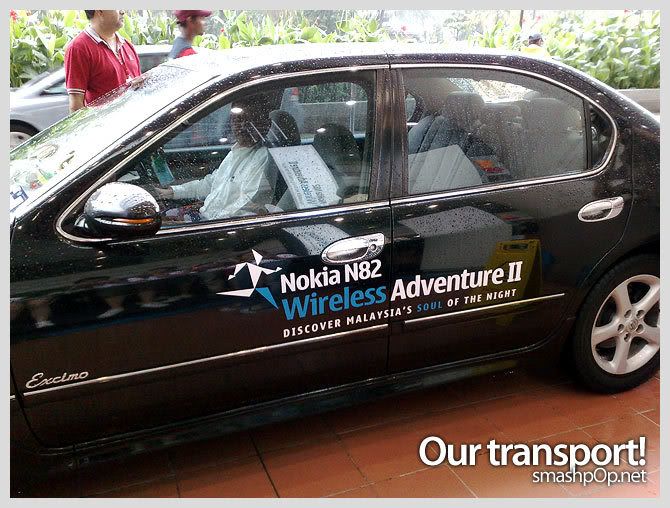 Then we saw a fleet of Nissan Cefiros headed towards us. According to the Nokia guys, each team grabs a car and the driver will get us to whenever we need to go to take photos.
Marshals ready… videographers ready…. cars ready… and WE WERE READY!… but we cannot start yet cos we didnt know what we need to discover and snap ahahha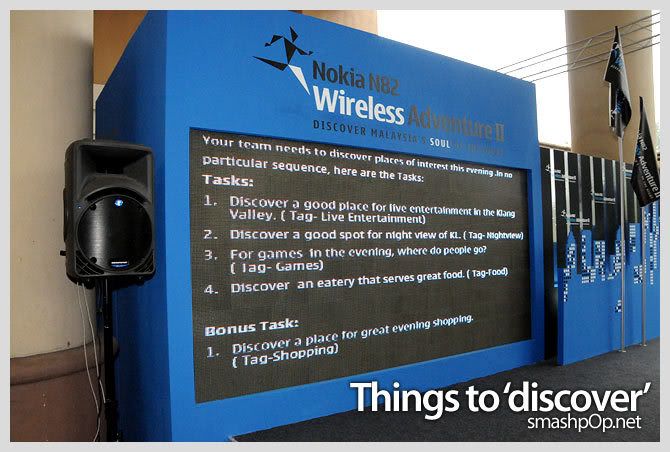 it was then revealed on the big screen. We need to snap 5 series of photos with different themes all within 5 hours!
ok it was 4pm… the MC then told us to get ready… READY TEAM!
in 5…
4…
3..
2..
1!!!!!!!
GO!!!!!!!!!!!!!!!!

and we all ran to our respective cars… and OFF WE WENT!!!!!!!!!!
how did we do? did we manage to travel the whole KL and come back to 1U in 5 hours?
Come back tomorrow to find out. 😀
in the meantime, u can watch this video lah.. of the Nokia punya boss lecturing us and giving us semangat before the race.