Final part of the new years eve post. Yay

So we did the jump. It was the first attempt and we got what we wanted. Everyone jumped 🙂

Preformance already started.. with appearances by some indie bands, Nitrus, Jacklyn Victor(malaysian idol winner) and Resh Monu.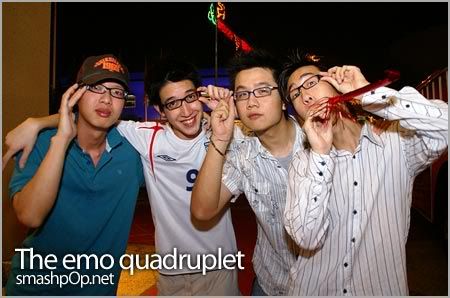 suddenly we met up with Slinky, Kelli, Bryan, Cheryl n gang. Took this 'supposed to be' The Emo Trio pic. Now with a new member. lol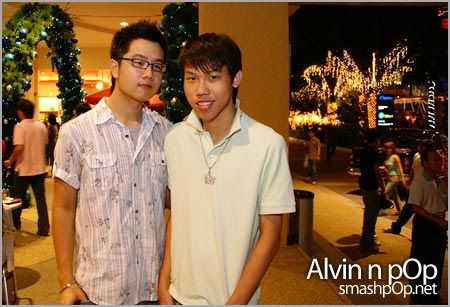 I met Alvin there too.. first time meeting him and we were already like good buddies. lol
and when it was about midnight… everyone counted down…
5…..
4….
3…
2..
1.
HAPPY NEW YEAR!!!!!

Bish bish bish… fireworks started to light up the sky above us. It lasted for about 10 minutes. ahha
After that we went to a mamak which was 30 minutes away from The Curve..
When we reached, we realised that the place was packed with people. Bought drinks from 7-11 and we squatted by the roadside to rest… imagine about 30 people wearing black n white squatting in a line by the roadside at 2am.
Then we decided to go to Mcd instead. Chatted and consumed some burgers…
Reached home at about 4am.