More pictures from kelli's bday lol…

The smashpOp jump… never miss it.. even at the party.. lol.. photo taken by Nat using Asyraf's cam.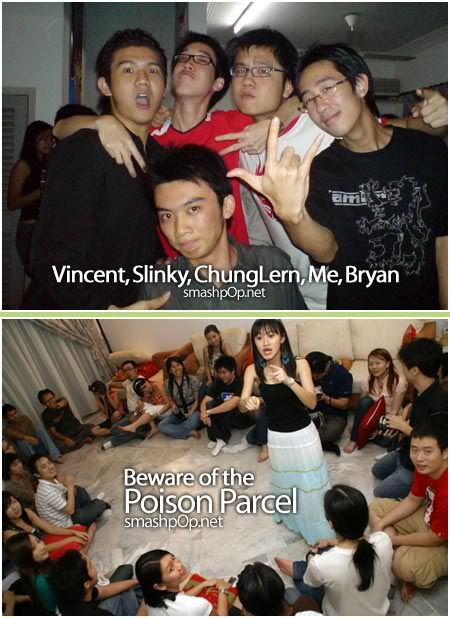 Vincent came just in time for the game… before starting, we took a photo first.. together with slinky bryan n chung lern. 🙂
Poison Parcel.. the game.. means whoever gets the parcel when the music stops, has to perform the action stated in one of the papers in the box.
When it was about time… the time… the time .. the time to cut cake sing song…
we went out of the house to prepare.

all the guys n girls (from blogosphere, from high school, old frens, new frens, neighbours, school teacher, canteen staff..) posed with kelli n the cake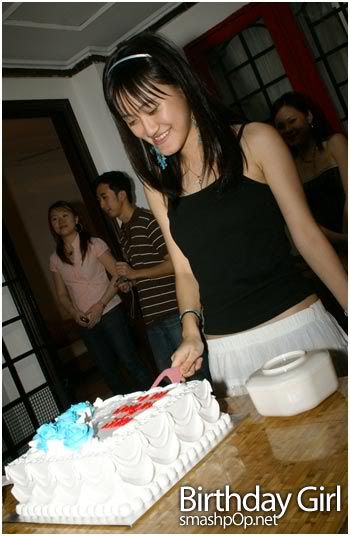 after that kelli pushed everyone away.. screamed… n started killing the cake.. omg.. scary..
then i dono why all the bloggers were in the house again.. so i joined.. n found out that yeehou wants to take a blogger's photo with his film slr..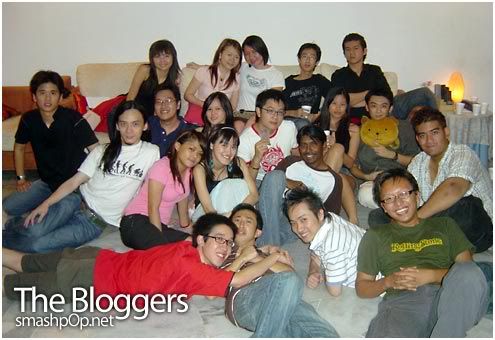 strictly bloggers only… frens from high school, old frens, new frens, neighbours, school teacher, canteen staff… all cannot join. lol