Congratulations to Eric Cheah and Janice Loke. You two can now give me angpao since chinese new year is near 😛

As cliche as it can be… when there's a wedding, there will be roses. how cum? sunflower cannot?

So sad… the couple didnt get to eat cos had to walk around to entertain their guests. lol

Looks good. anyone likes these things?

Some old skool steamers.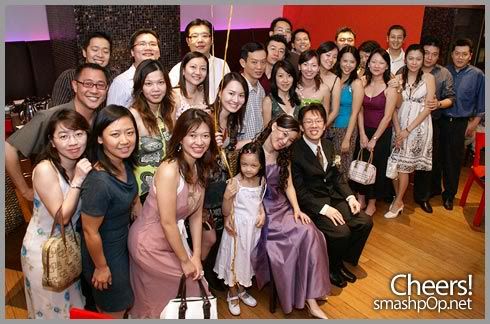 10% of the people who attended the wedding and also the buffet lunch.
—————-
Anyways,
Im gonna paint my room this saturday.