Went to KFC for lunch today with Jen, Cherrie, William and Albert.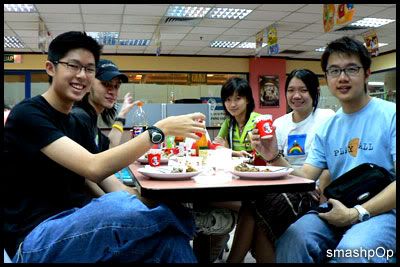 Then we ordered the 15 piece bucket that came with a bottle of Pepsi Tarik, some muffins, mashed potatoes and coleslaw.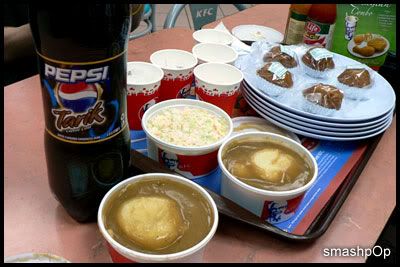 Pepsi Tarik. I thought it was a mixture of teh tarik and Pepsi.. but then realised it was just normal pepsi with a lil bit of coffee taste. How stupid innovation… and what a name.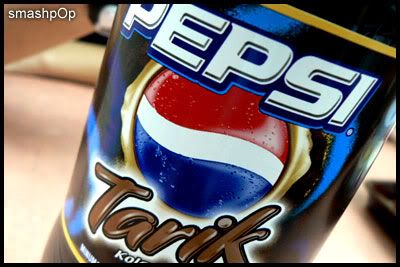 This is Jen tarik-ing the Pepsi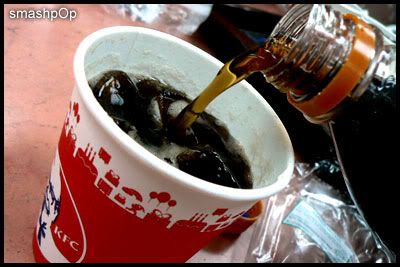 And wallah !!!! A cup of bubbly Pepsi Tarik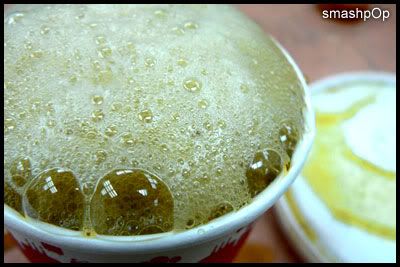 The bucket of Original Recipe Chicken.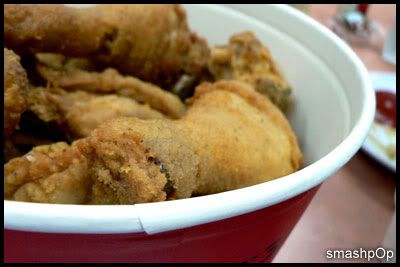 I never liked mashed potato.. ><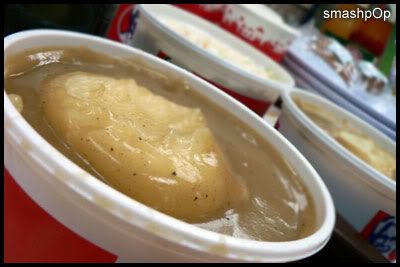 Then came back to Astro and took this picture at the carpark field. I call it GiantpOp and the tiny earthlings.