2 weeks ago, my mum and I went to U-Village in Sg.Wang to have dinner. She had hers before meeting me.. so I was the only one eating at the time.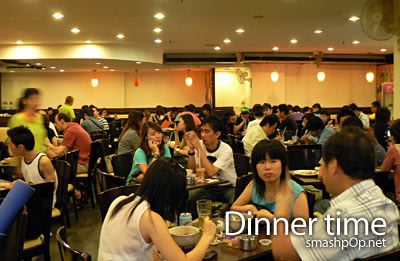 People already filled up the restaurant when i arrived.
Managed to find a table for two … and I quickly ordered cos i was too hungry.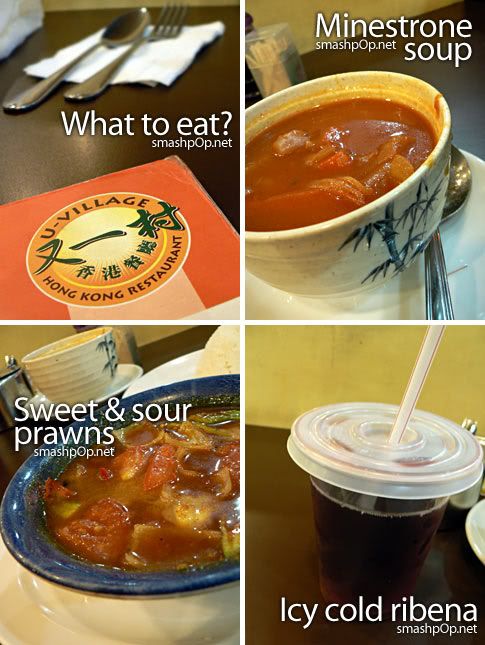 This was the set i ordered. Consisting of a bowl of minestrone soup, rice and sweet and sour prawns.. and also ribena.
All these for about RM9++.
The food here is not bad.. many people recommended this place to me but i had no chance to try until last 2 weeks. 😛
so u guys go go go n try.. :þ