BEHOLD!!!!! THE ULTIMATE SMASHPOP'S JUMP PICS COLLECTION!
LETS JUMP INTO THE MONTH OF APRIL!!!!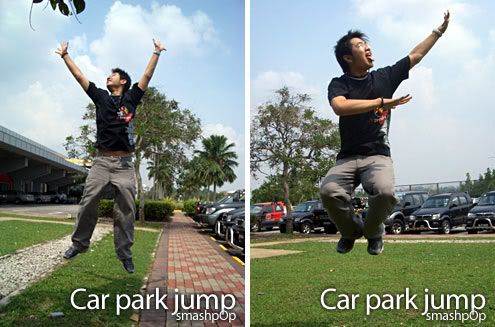 This was my first attempt in jumping. Taken at Astro carpark.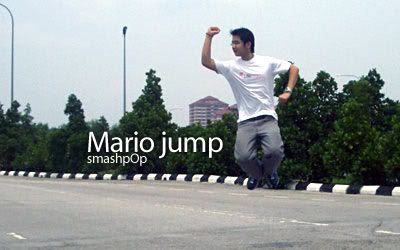 Was walking to McD and there were no cars on the road! So i jumped.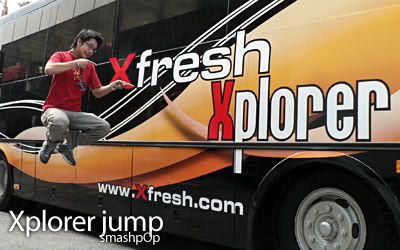 Jumping in joy when I saw the bus designed by me 😛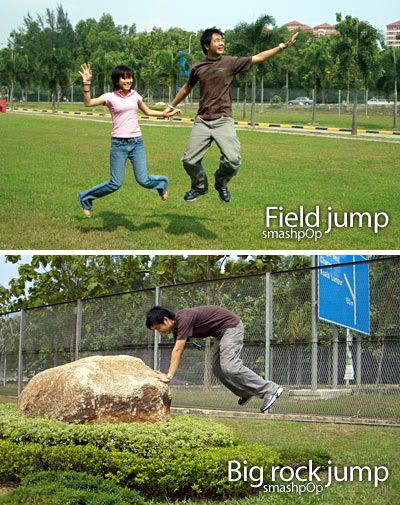 One day, when we were bored in office, Cherrie n I decided to go out the building and jump!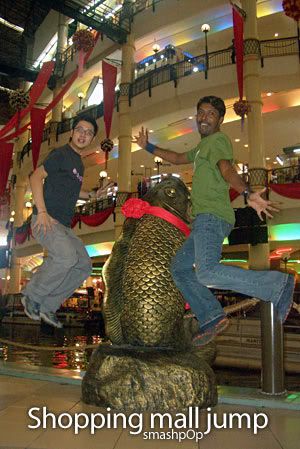 Went to Mines shopping center to have sushi. On the way to the carpark, we saw this big fish.. so what other ways to take pics with it? Jump!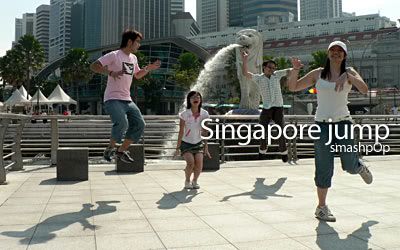 Have u been to Singapore? You have? but have u jumped in front of the famous Merlion of Singapore before?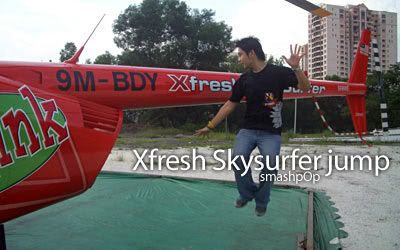 Jumping in joy again when i saw the Xfresh Sky Surfer. The helicopter designed by me. 😛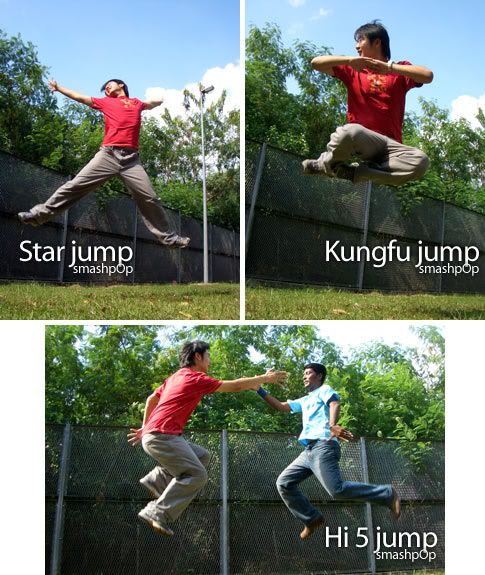 Rames saw my jumping pics and he wanted to do it with me.. so we went to an empty land and jumped!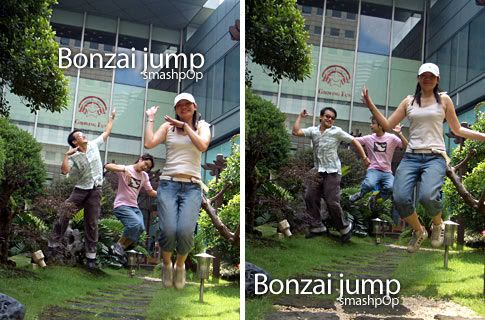 This was in Singapore. We were walking in Suntec City Mall.. saw this bonzai park. We went there and erm… what did we do? .. JUMP!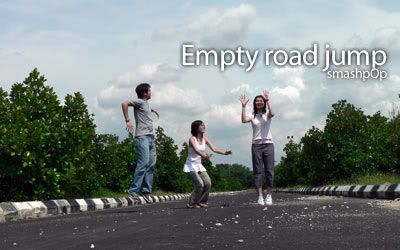 There's this big road outside Astro that was closed for a while.. so since there were no cars… we slowly walked there… n jumped!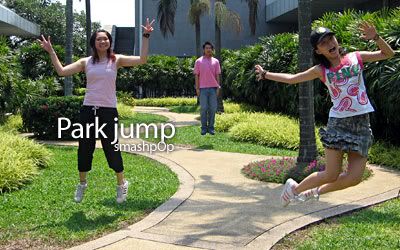 It was supposed to be 'wear pink' day.. but it ended to be 'jump in pink'..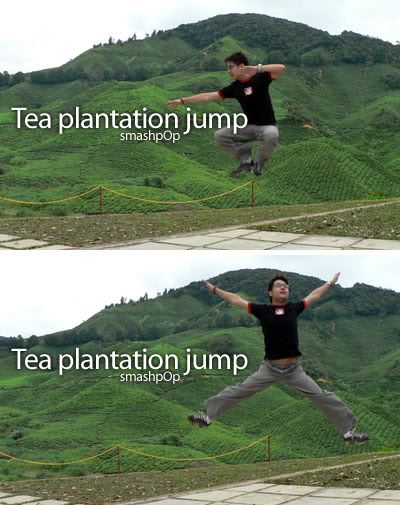 Went to Cameron Highlands with my family.. dad brought me to the Boh tea plantation. The scenery was so nice.. it made me jump.. lol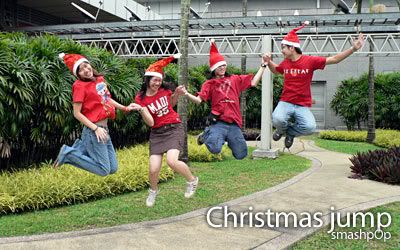 Christmas ma… happy ma… jump lor.. 😛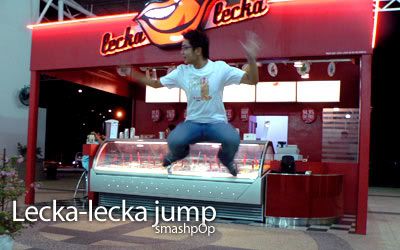 Does ice-cream give u the same effect?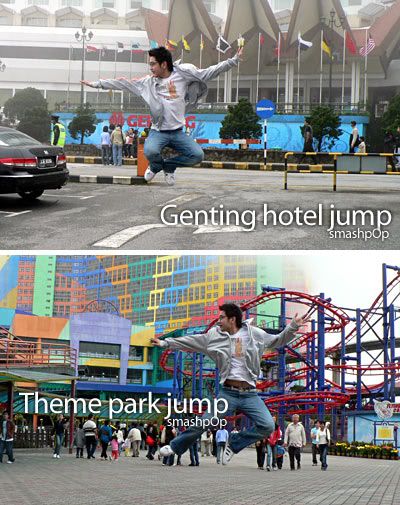 Since i jumped at Cameron highlands.. i might as well jump at Genting Highlands too! haha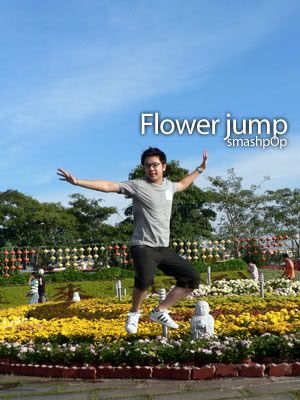 After chinese new year.. my family n I went to FGS temple in banting for the flower n lantern festival. I was bored.. so i..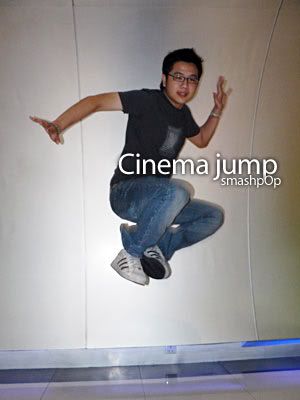 Went to watch V for Vendetta at GSC Timessquare. The walkway to the halls was very nice.. with curved walls on one side. I wanted to see how it was like to jump in front of it.
ok. now i have to continue jumping n hopefully ill be able to show u all a new collection in April 2007 😛